Creating and managing an organization on AuthoredUp is a straightforward process.
With an organization, you can manage a team, analyze performance, and leverage other business-related features.
Here's how you can set up your organization:
Creating an Organization
1. Choose a Business Free Trial During Account Creation
When creating a new account, select the business free trial option to create an organization immediately.
2. Upgrade an Individual Account to Business
If you have an existing individual account, you can upgrade it to a business account via the AuthoredUp platform. Here's how:
Navigate to the AuthoredUp platform.
Click on Upgrade to Business Plan.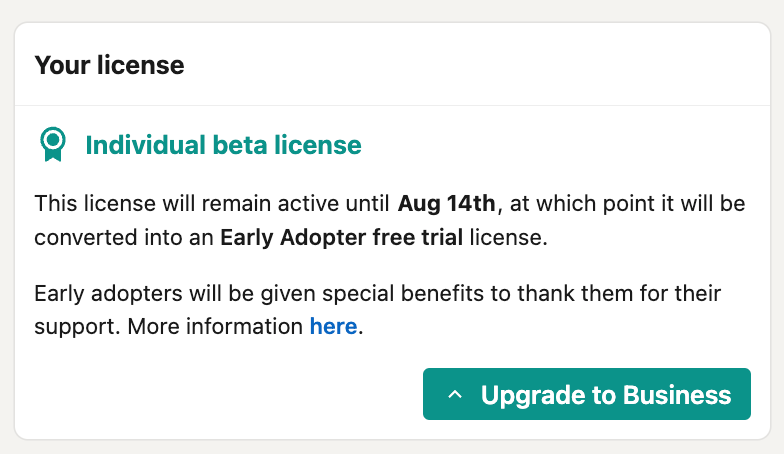 After clicking, a pop-up will appear asking for the following details:
Organization Name: The name of your organization.
LinkedIn Company Page Link: Add the URL or ID of your company's LinkedIn page (used to enable analytics for your team members).
Logo: Upload the logo of your organization.
Fill in the required information: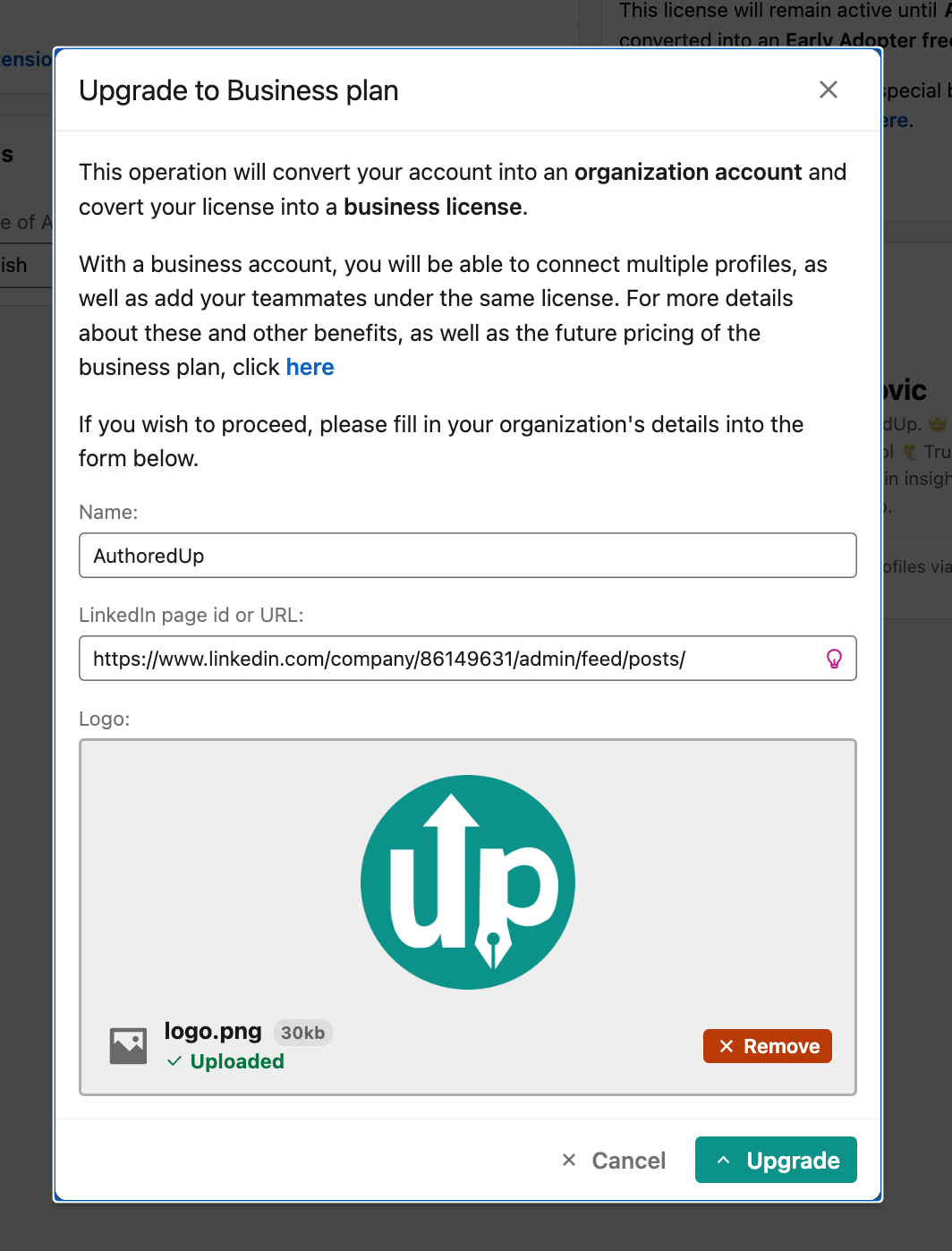 Here is how to get a company page URL.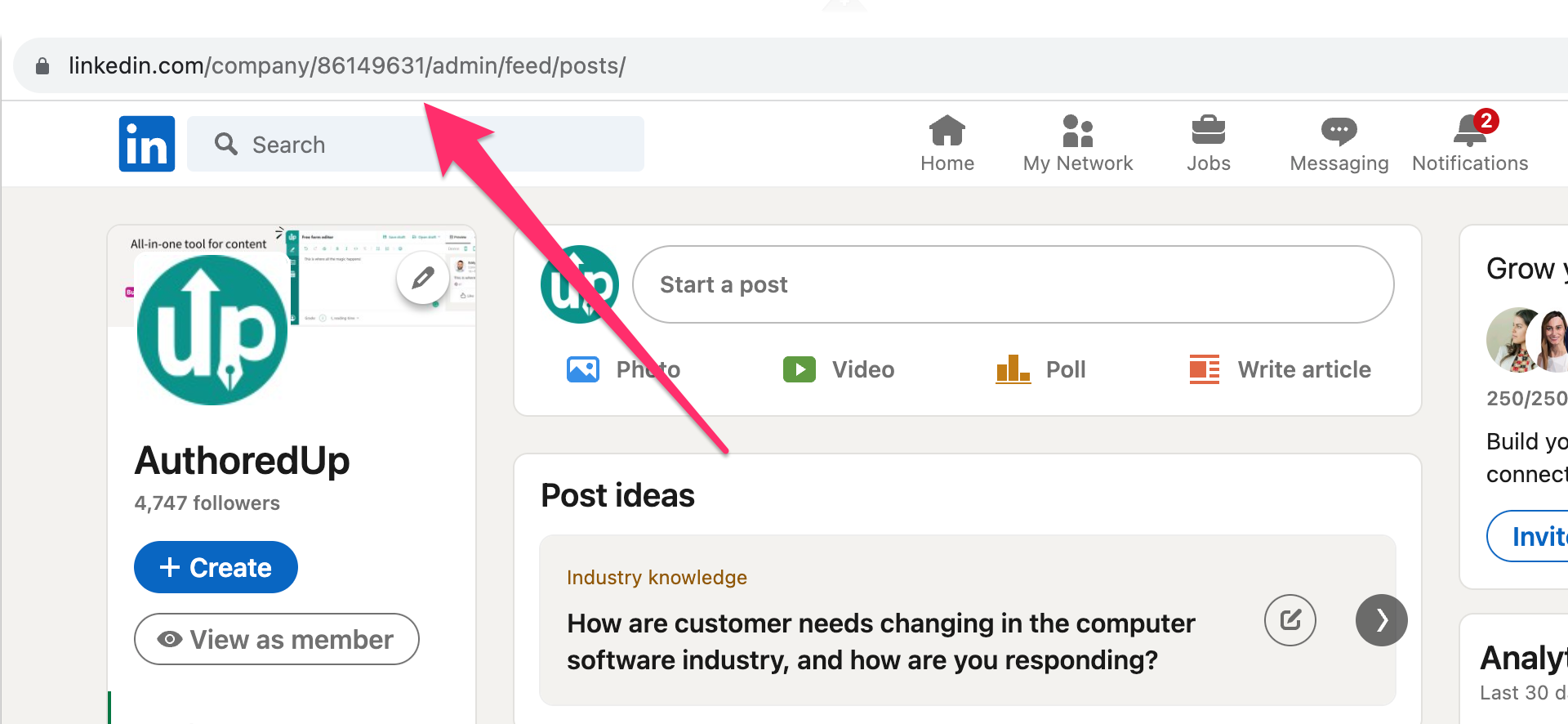 Managing Your Organization
You will find details related to your organization in the Account and Settings section. Here's what it includes:
User Section: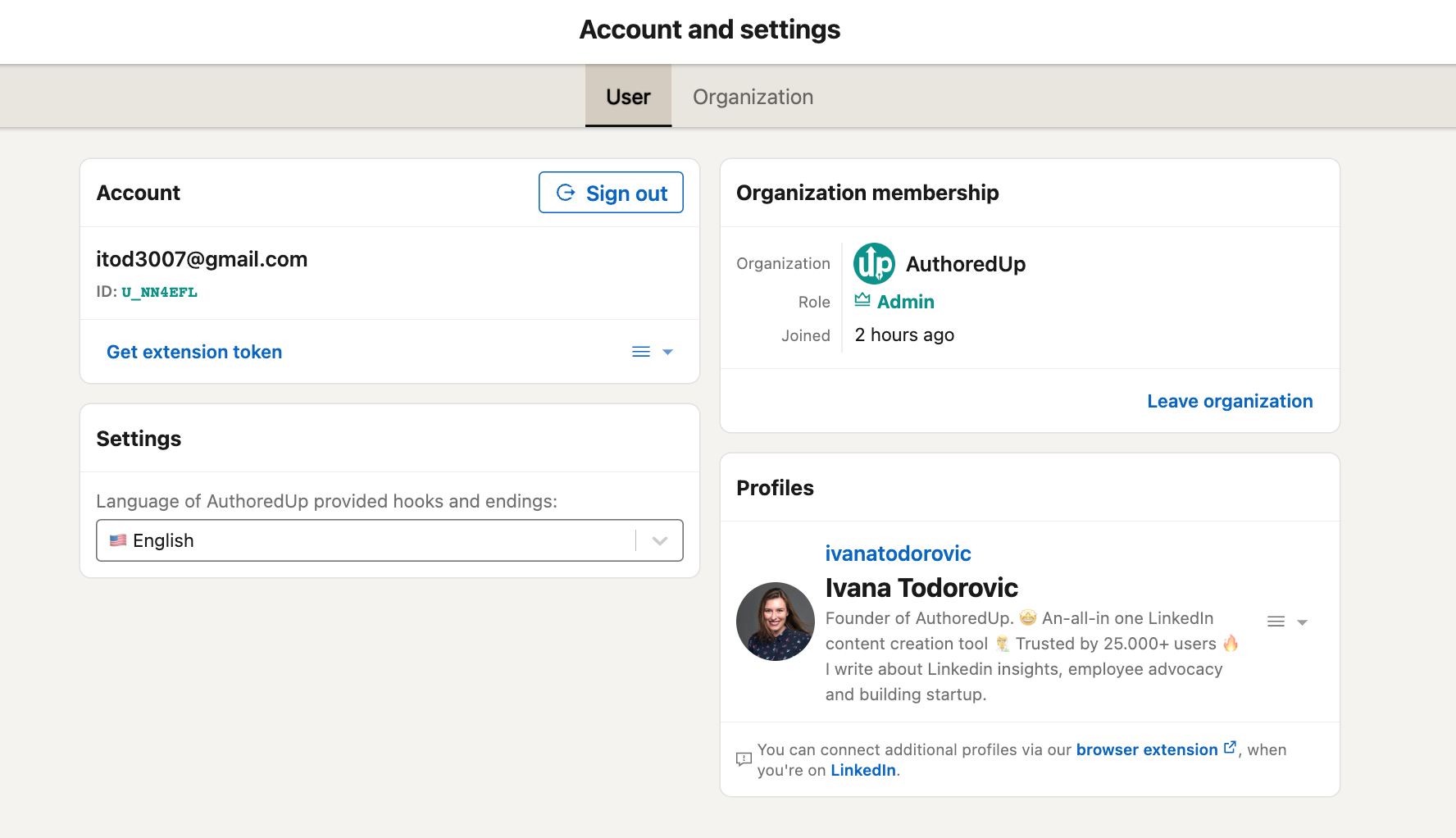 Account Information: Displays your email and user ID.
Settings: Allows you to set the language for AuthoredUp provided hooks and endings (now available in English and German).
Organization Membership: Shows organization details like image, role, join date, etc.
Profiles: Connect additional profiles via our browser extension on LinkedIn.
Organization Section: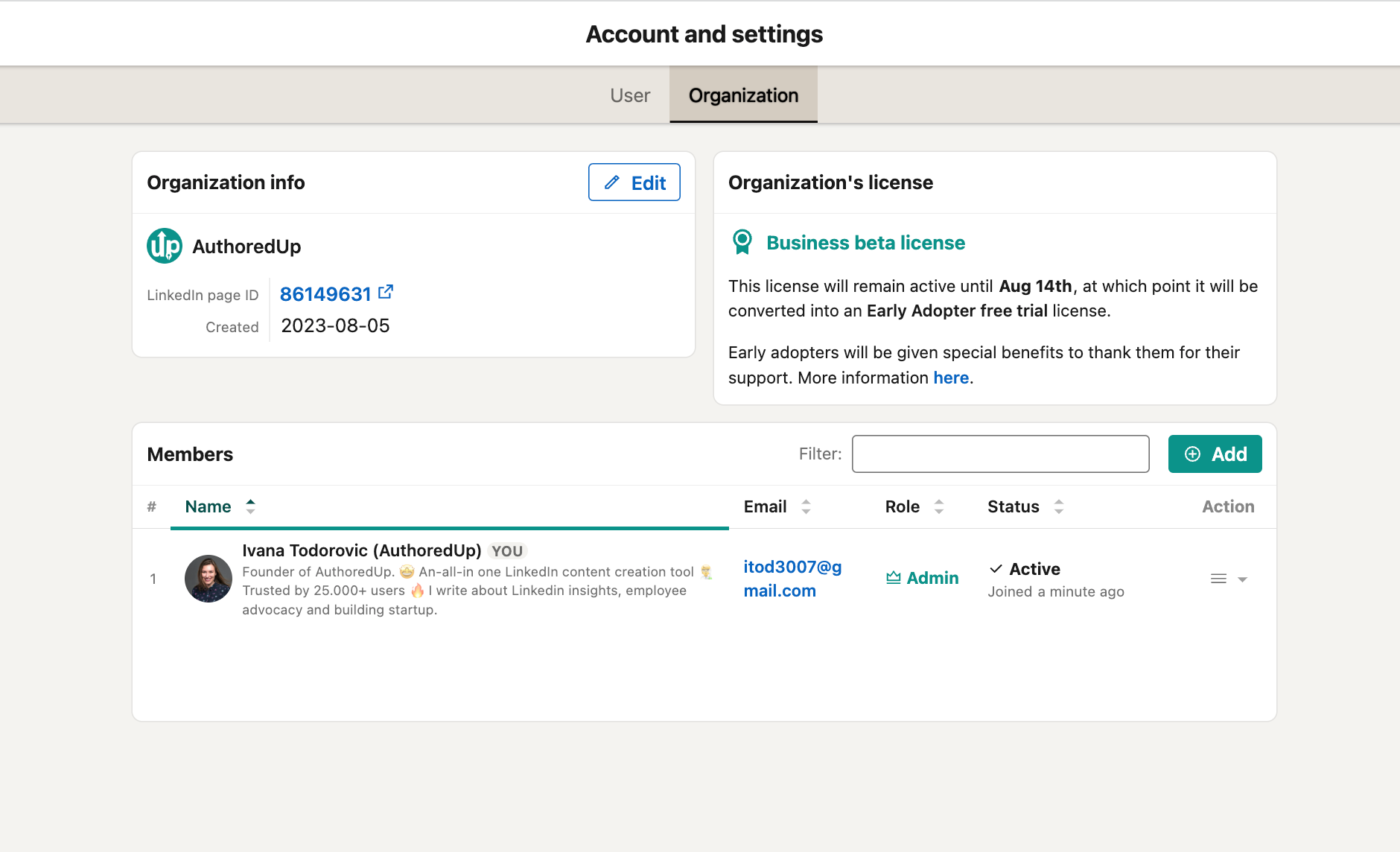 Organization Info: Displays details like image, LinkedIn page ID, creation date,
Organization license: This shows the license type and the number of connected profiles available and in use.
Members: Manage members within your organization, including name, email, role, status, and actions.
Editing Organization Details:
Click the Edit button under Organization Info to modify details like the organization name, LinkedIn page ID, and image.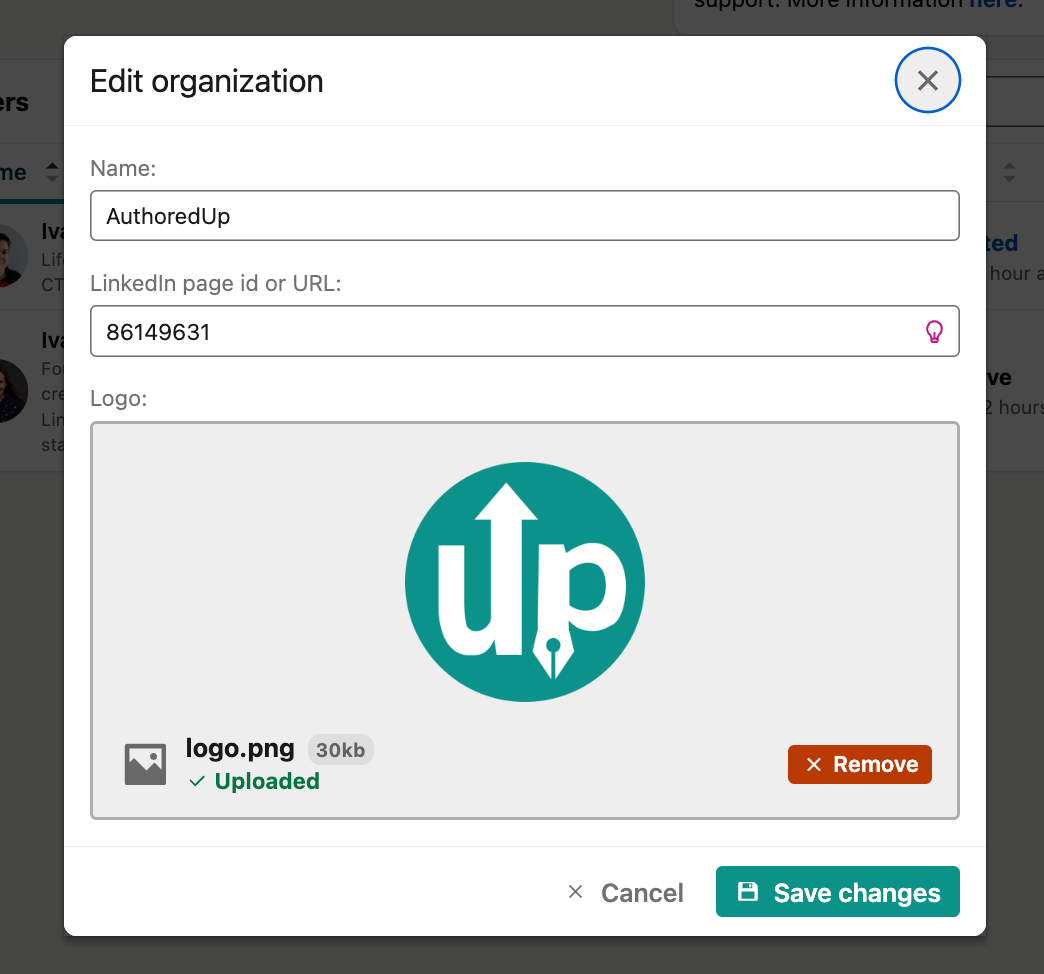 For further assistance, don't hesitate to contact us.