Due to our policy of not taking your cookie or automating activity without your permission, AuthoredUp isn't able to see your posts automatically. We require you to "collect" your posts manually (read more about why we are doing this).
To collect your posts, go to Posts and Activity -> Posts, as shown in the images below.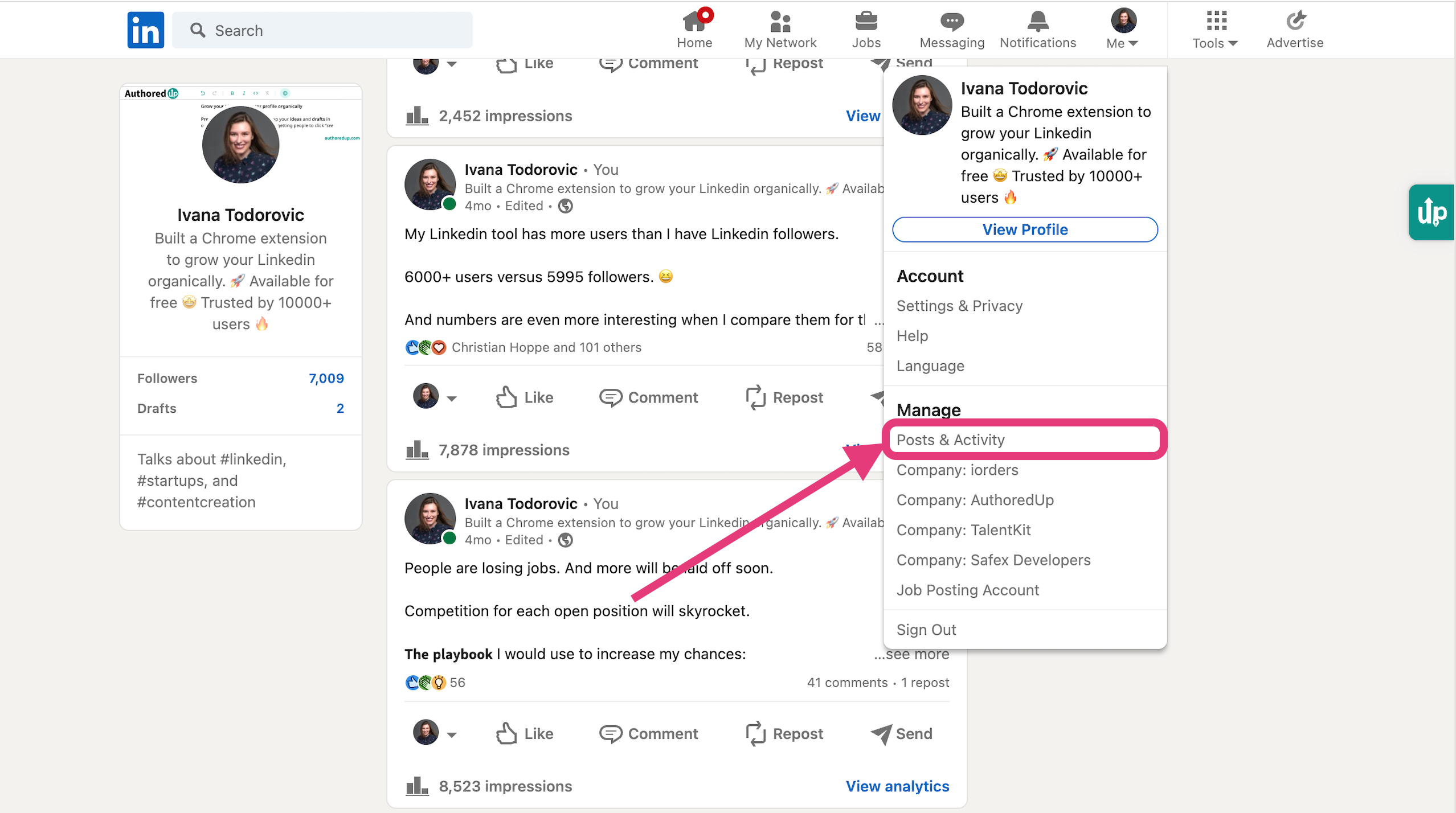 And choose Posts

The only thing you should do next is to scroll down. And your published posts will be shown in the AuthoredUp post and analytics sections.
Here is a video with all steps:
If you have a creator mode, you can access your published posts by going to your profile -> and clicking Show all activity.