The upgrade procedure depends on whether you have paid for a license, or you are still on a free trial.
When you are on a Free Trial
You are free to convert to a trial business license whenever you desire.
Here's how:
1. Navigate to the Account and Settings page on the platform (it will  not be available on the extension)
2. Under the "Your license" box, click "Convert to Business"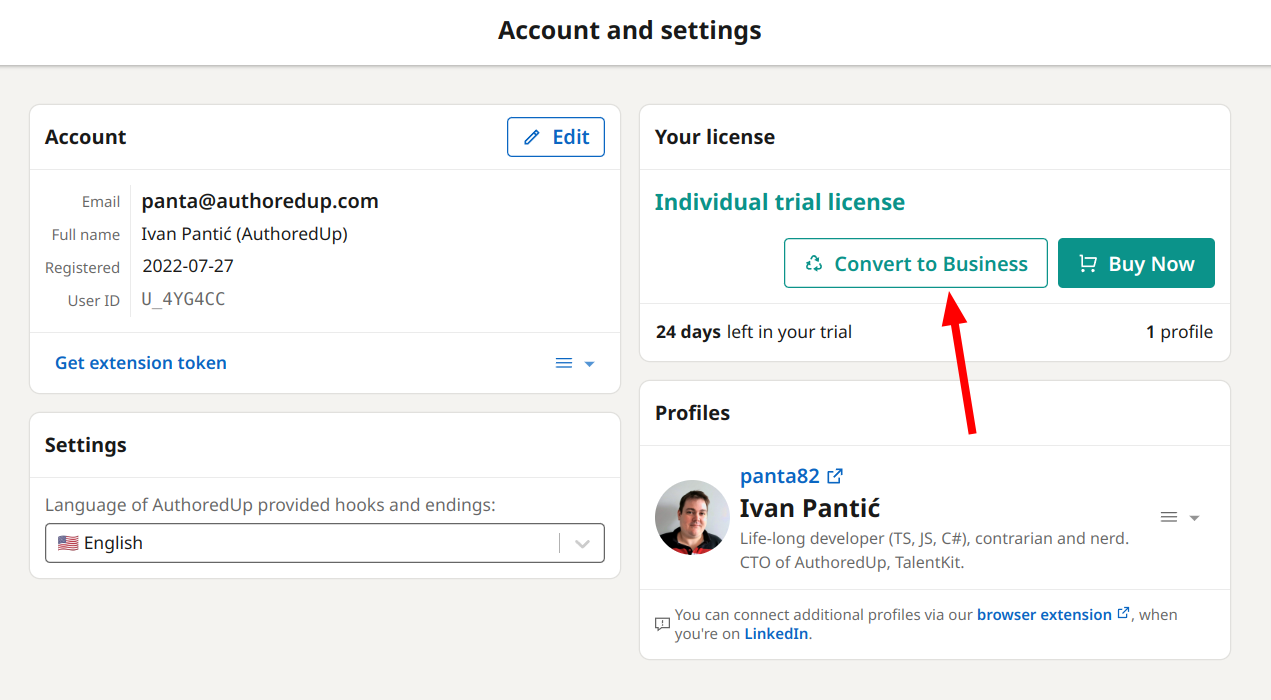 After clicking, a pop-up will appear asking for the following details:
Organization Name: The name of your organization (required).
LinkedIn Company Page Link: Add the URL or ID of your company's LinkedIn page (used to enable analytics for your team members).
Logo: Upload the logo of your organization.
Fill in the required information and click "Upgrade".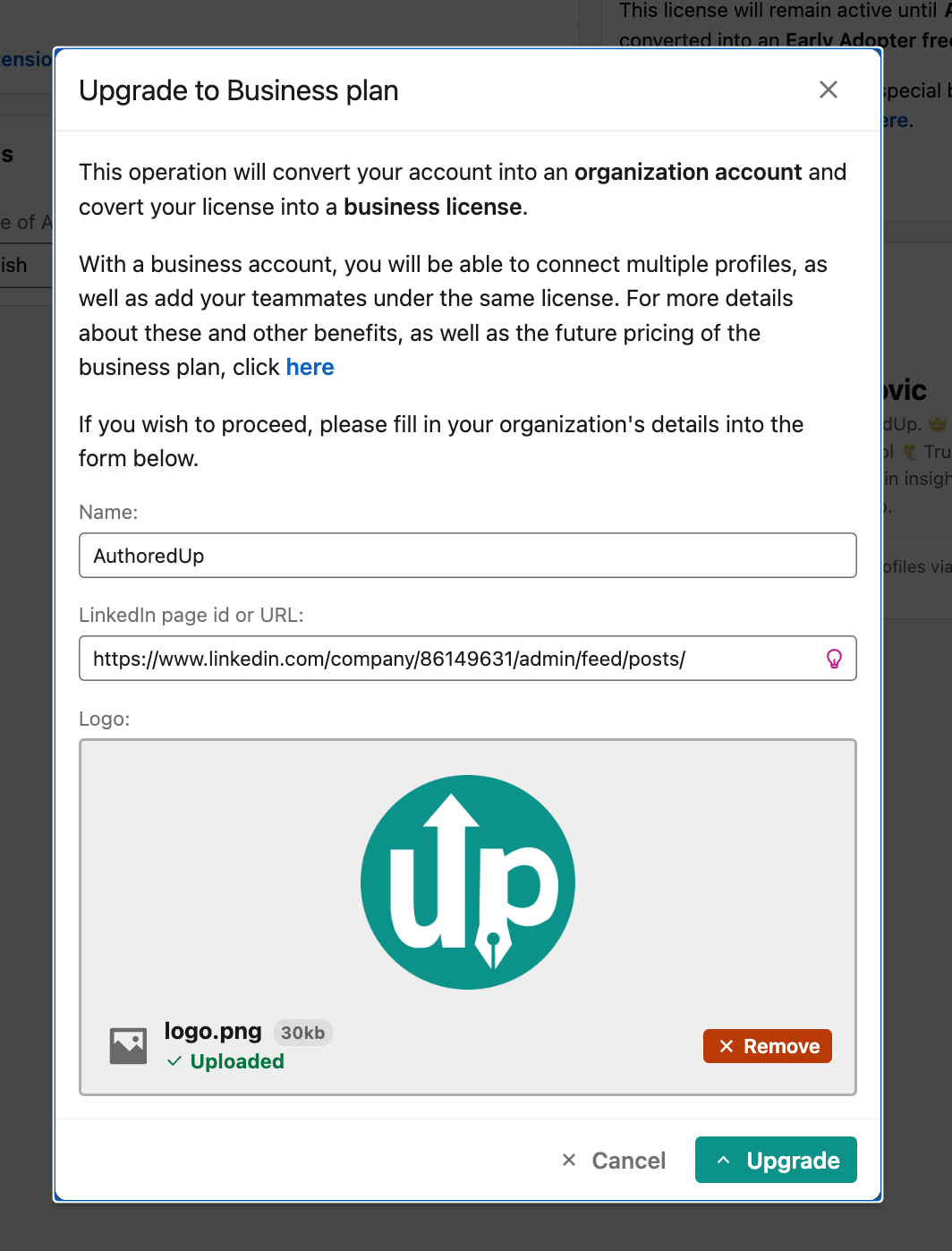 Here is how to get a company page URL.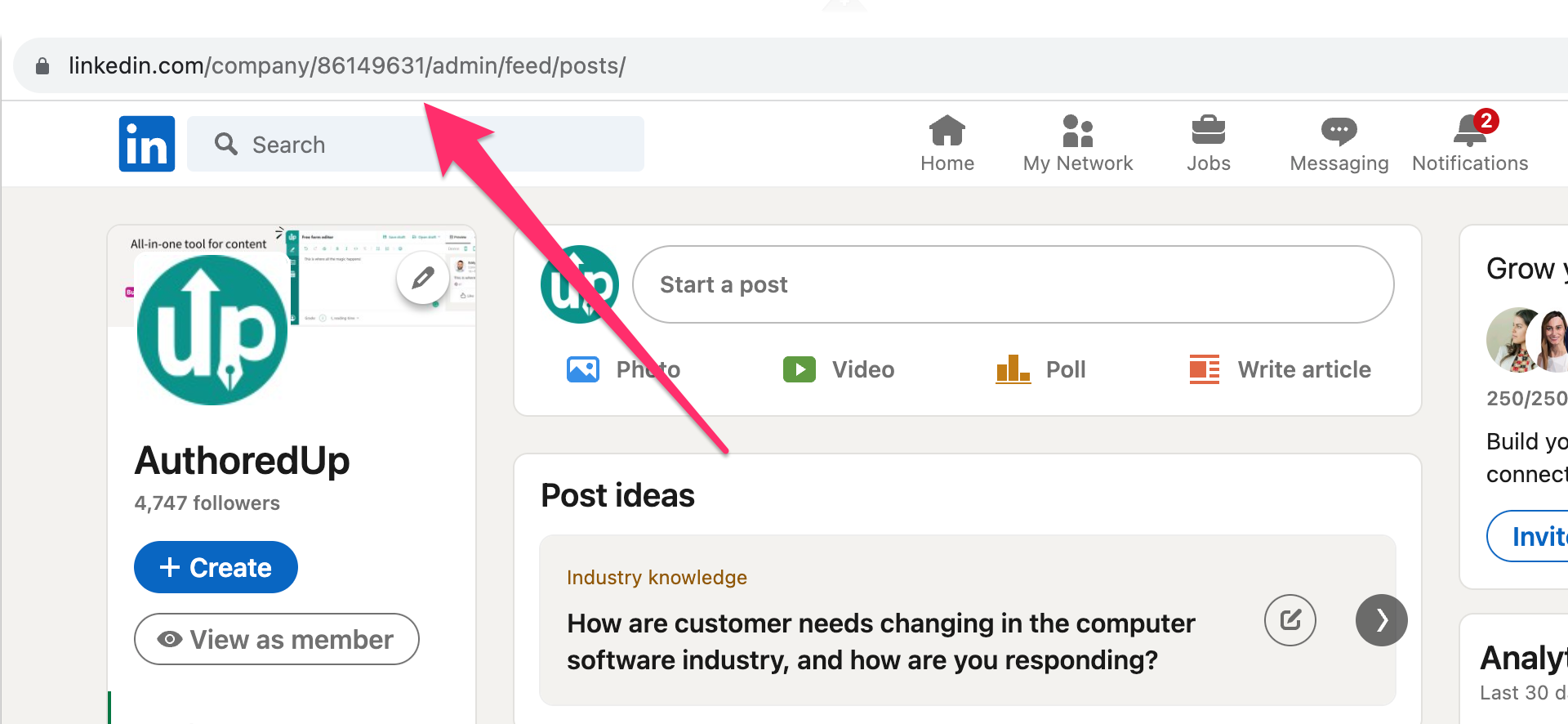 When you have already paid for an Individual license
We currently don't support upgrading to Business plan via the interface.
Please contact the customer support and provide the following information:
1. How many profiles you want to use (minimum is 3)
2. What do you want the name of your organization to be (you can change this later)
We will confirm once again the request and then execute the upgrade.
During the upgrade, we will charge the pro-rated price for the remainder of the current month or year from your credit card.
So for example, if you are currently paying $19.95 / month, and you buy 3 profiles at $14.95 / month, your new monthly price will be $44.85. If this upgrade is performed half way through the current month (15th), we will immediately charge your card on file half the new monthly sum minus half the previous monthly sum ($17.925 - $9.975 = $7.95). New business account features will become immediately available.
After the upgrade
After the upgrade is completed, you will notice the following changes:
Your individual license will disappear from your user page
Your user page will show a new section, with your organization info
You will see a new tab, called "Organization".
Organization tab will show your organization info, the license and members
It will have one member - yourself - with the admin role
You can now proceed to invite your teammates if you wish.