Anyone can create an AuthoredUp trial account.
To get started, follow these steps.
1. Pick your trial plan
Go to our pricing page and pick one of our plans.
Individual plan is intended for users who only want to write for themselves.
Business plan is intended for content writers and organizations who want to facilitate their employees writing on LinkedIn.
Whichever plan you pick, you will be able to easily switch back and forth, as you determine what works the best for you.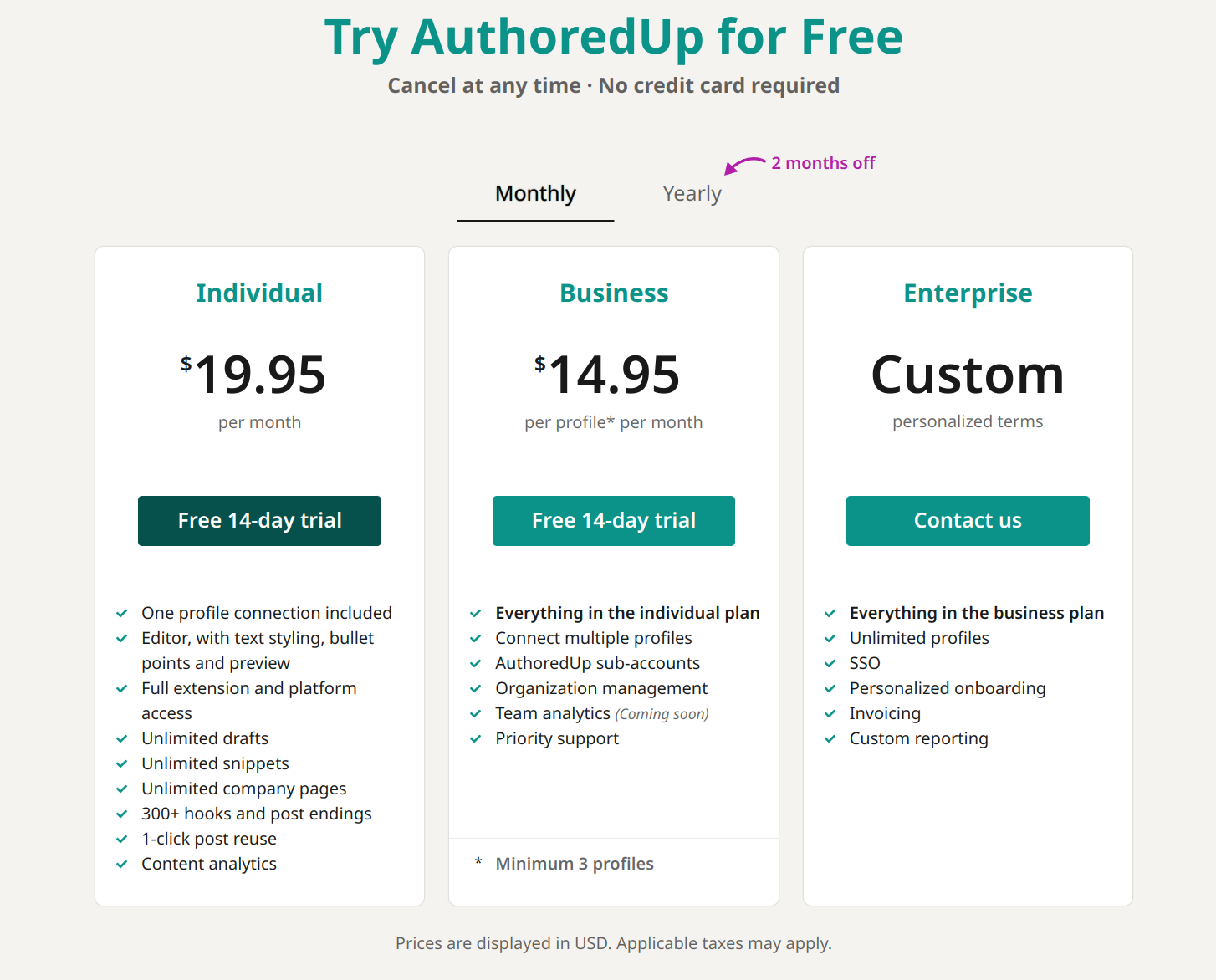 2. Fill in the sign up form
Enter your email, name and password. Here, you will be also able to examine our terms and conditions.
If you are creating a business plan account, you will also be asked for your organization name.
When done, click "Agree and Sign Up".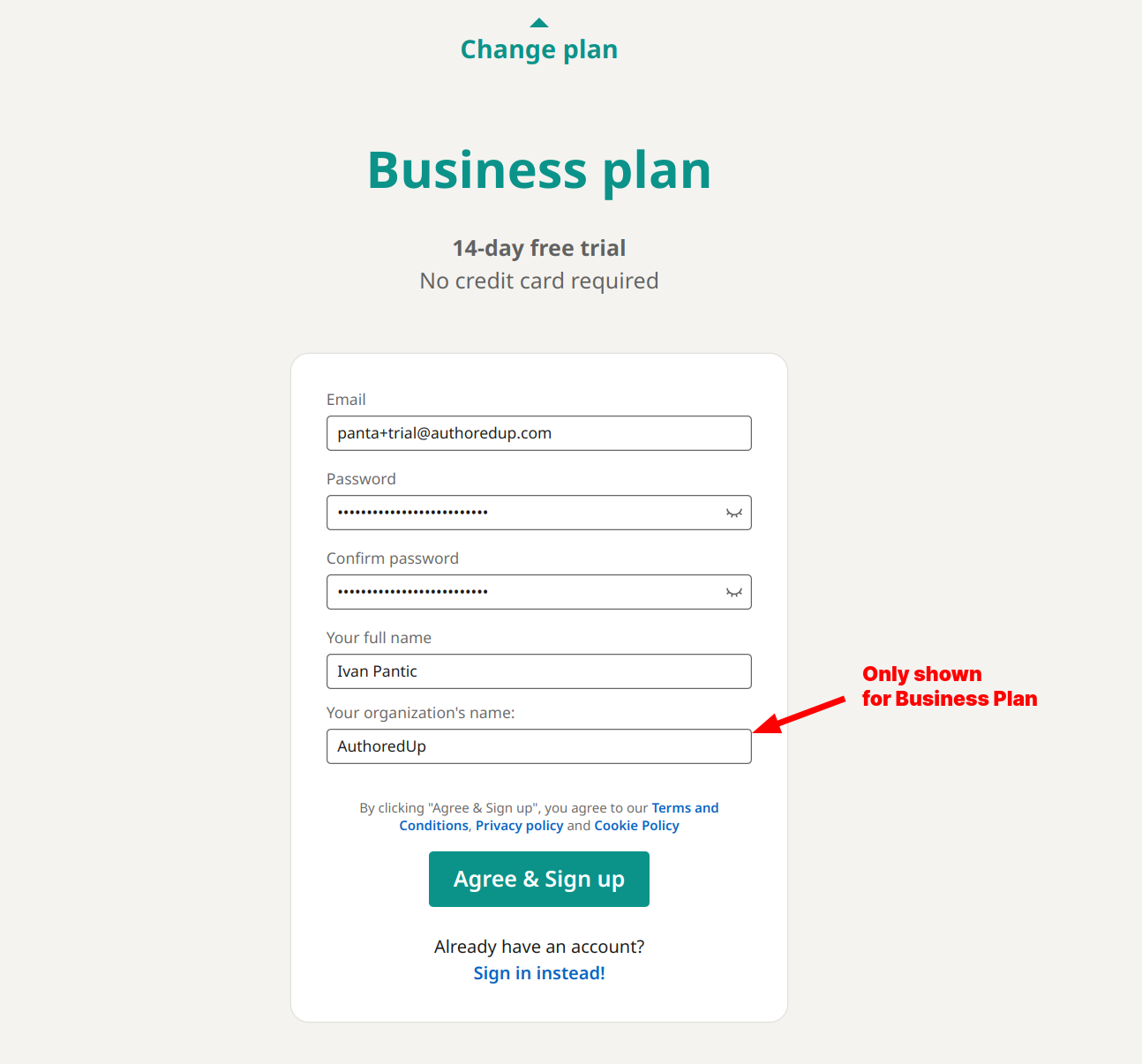 3. Verify your email
We will have immediately sent you an email with a confirmation code.
Copy  the code from the email, paste it into the text field and click "Submit".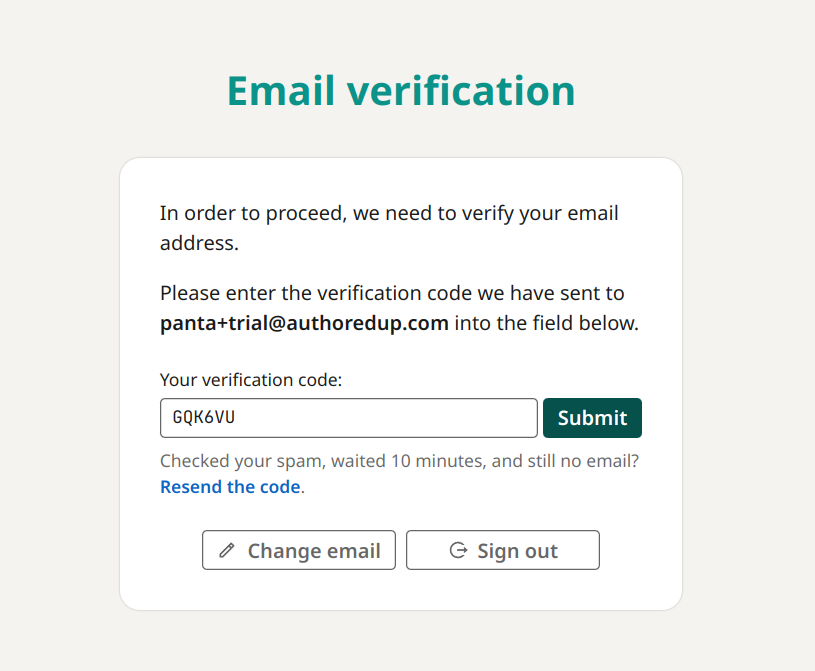 If you typed a wrong email, you can immediately change it by clicking the "Change email" button. You can also ask us to resend the code, if it somehow got lost or has expired.
4. One final step - install the extension
You will be prompted to install our Chrome extension.
Our extension is a crucial part of the AuthoredUp workflow. It is what allows you to post your content to LinkedIn and gather your post data. You can dismiss this screen by clicking on the "I'll do this later" link, but we recommend you proceed with the extension onboarding to get the full benefit of AuthoredUp.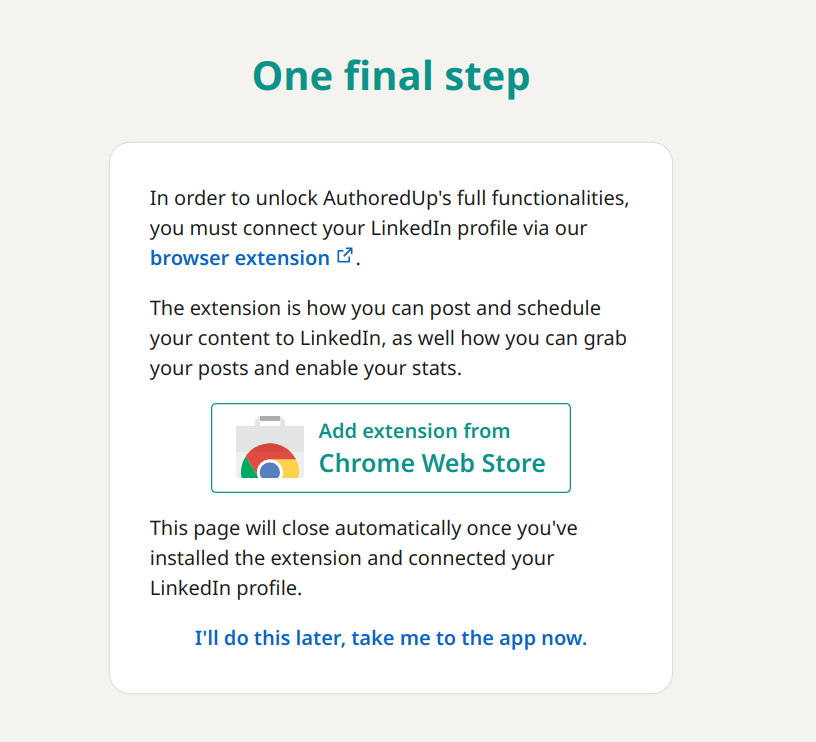 To install the extension, click the "Add extension from Chrome Web Store" button.
On the Chrome web store, click the button "Add to Chrome"

Note that after you install the extension, it will open a welcome page in a new tab, which will explain a few bits about how the extension works.
5. One final step - Connect your profile
"Profile" is nothing other than your LinkedIn account. When a LinkedIn profile is "connected" to your AuthoredUp account, this is how we know you are the owner of that profile and we should show you that profile's posts and analytics.
To proceed, to to www.linkedin.com (reload the page if you were already on LinkedIn). You should see AuthoredUp show up in the top right corner: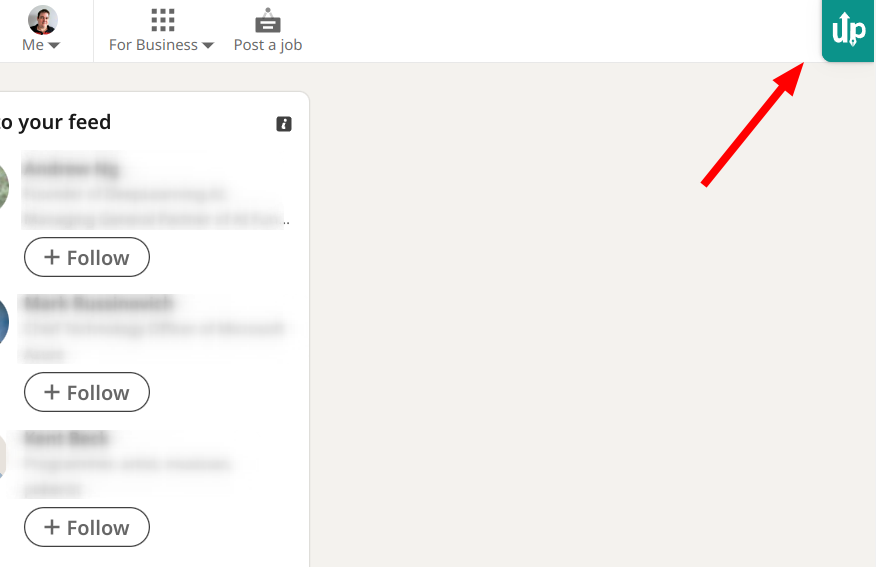 Click the AuthoredUp badge, and... that should be it.
You should see your profile connected, like this: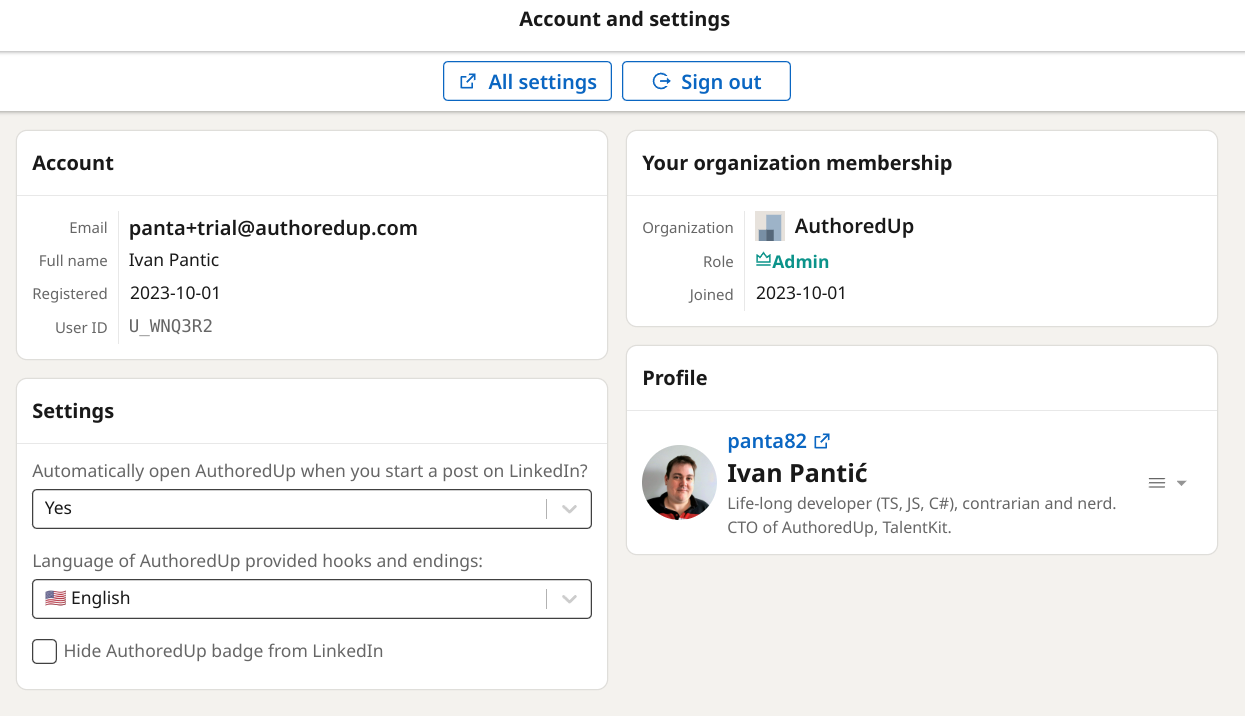 And in the other tab, the https://authoredup.com app  platform should also show everything connected and ready.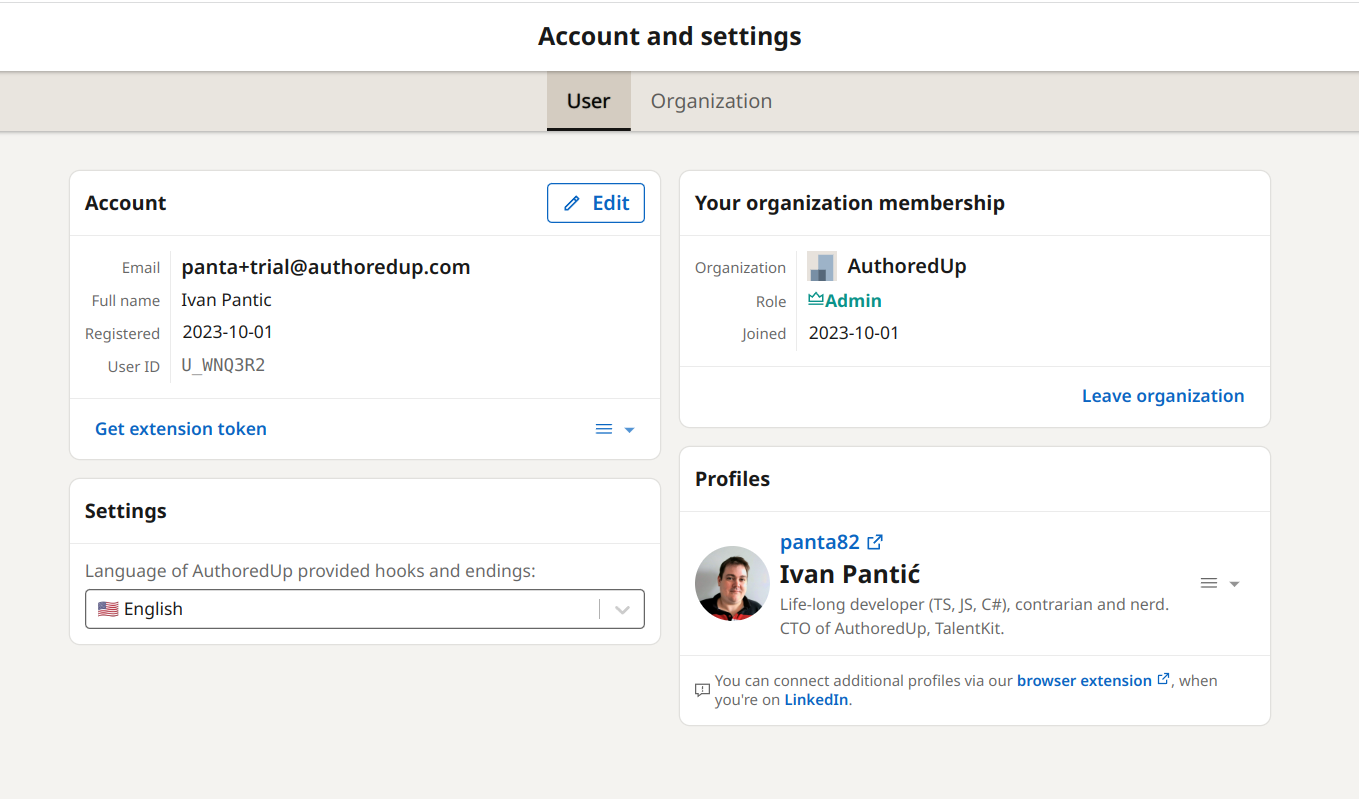 5. What if
You already had a profile connected before?
You might see a screen like this: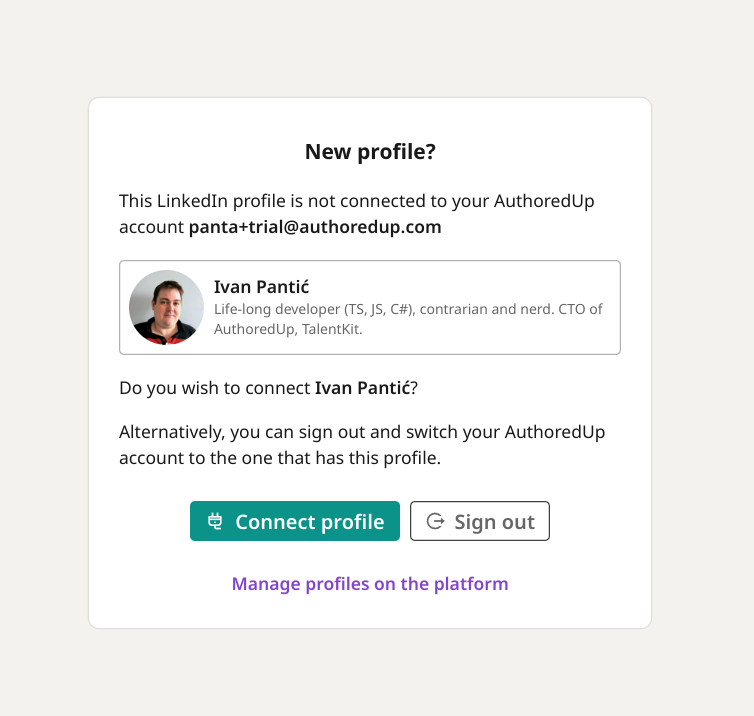 Click "Connect profile" to proceed.
It says "failed to connect profile"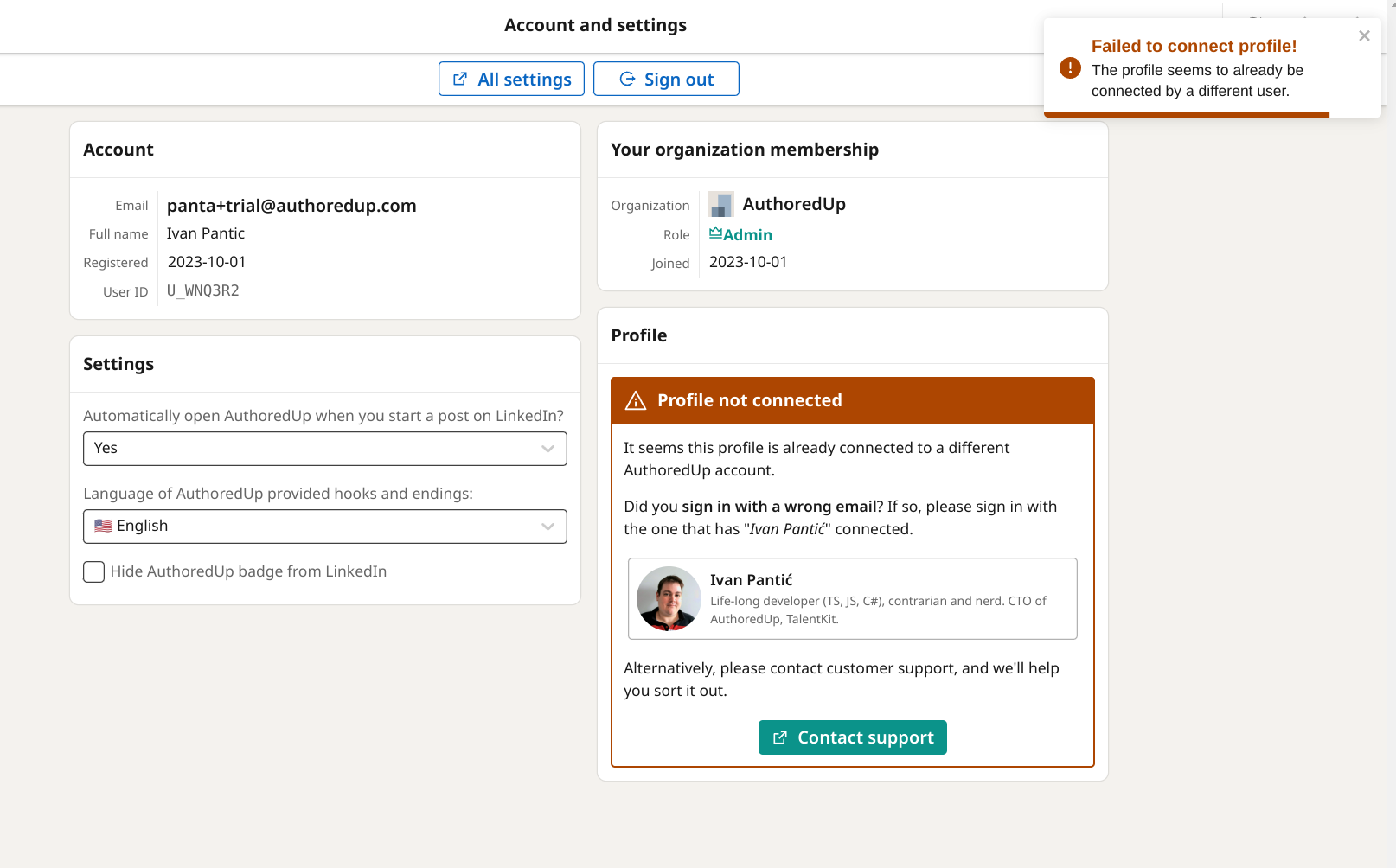 You probably had a different account use this profile earlier. See here for more info.