Snippets are text elements that you can use over and over again in your posts. They can be small text like signatures or hashtags, but you can also save whole LinkedIn post templates.
To save a snippet, go to the Snippets tab in the editor.
Step 1: Select any text in the editor you want to save.
Step 2: Click Create Snippet.

Your snippet is saved in the Snippets tab. From there, you can change its name and add it to the post.
When you want to use a snippet and add that text to your post:
Go to the place in the editor you want to add it (for example, at the end)
Choose a snippet you want to use and click on "Add to post,"
It will immediately add it to that place.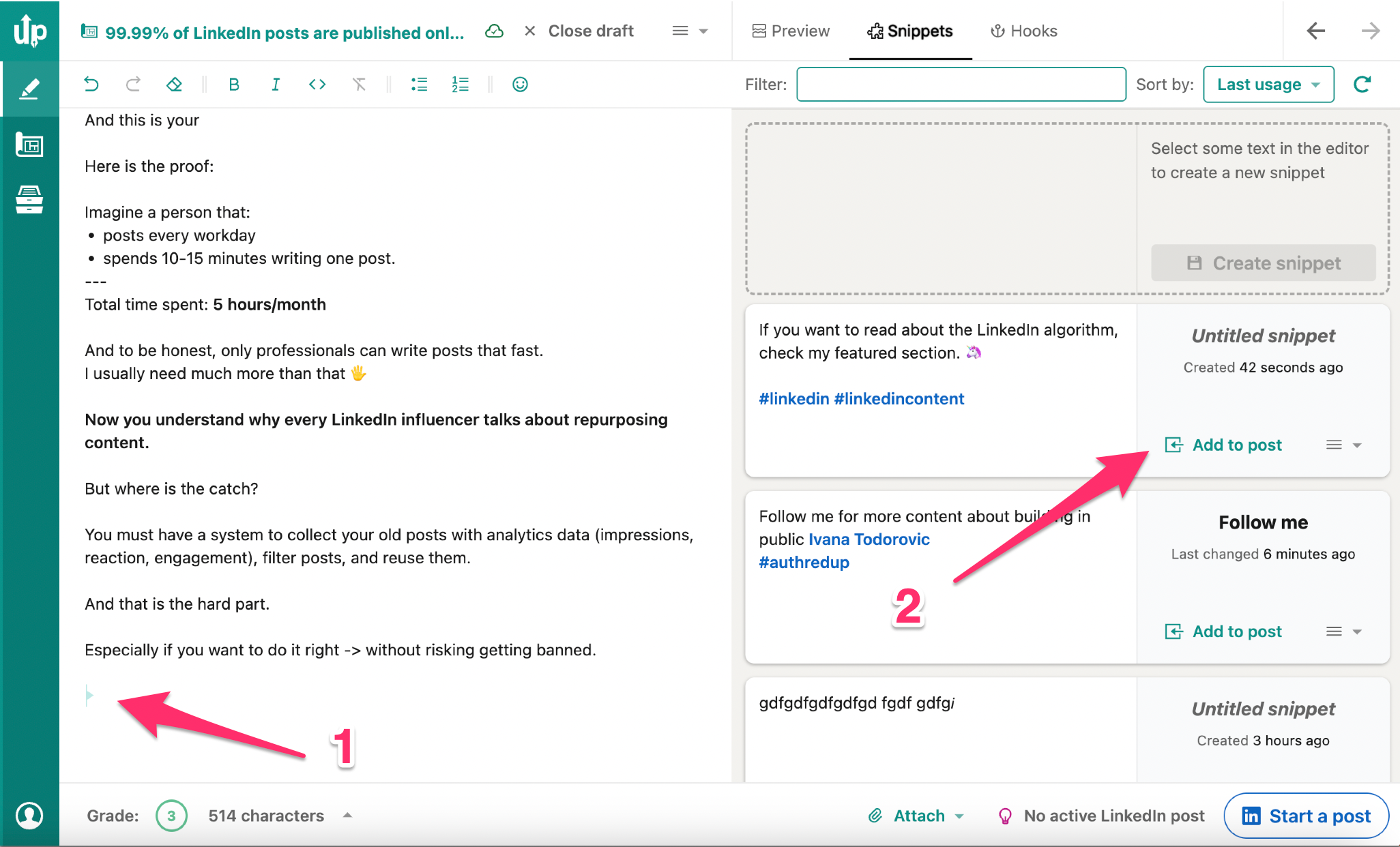 To delete a snippet or update it, click on the three lines next to Add to Post button and choose an action.