When you start writing a post, you will see the "save as draft" option in the editor.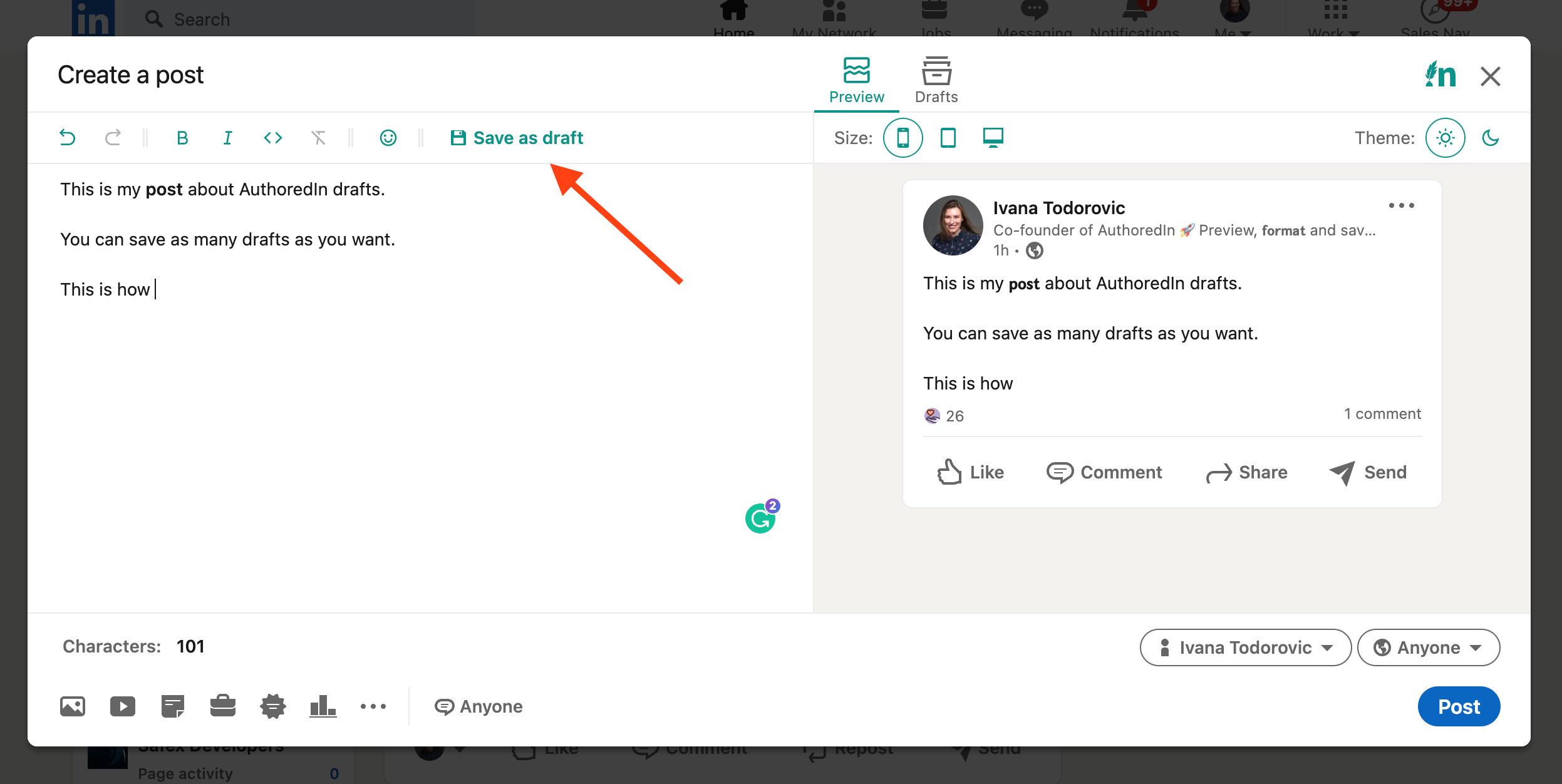 After you click it, your post will be moved to the drafts section: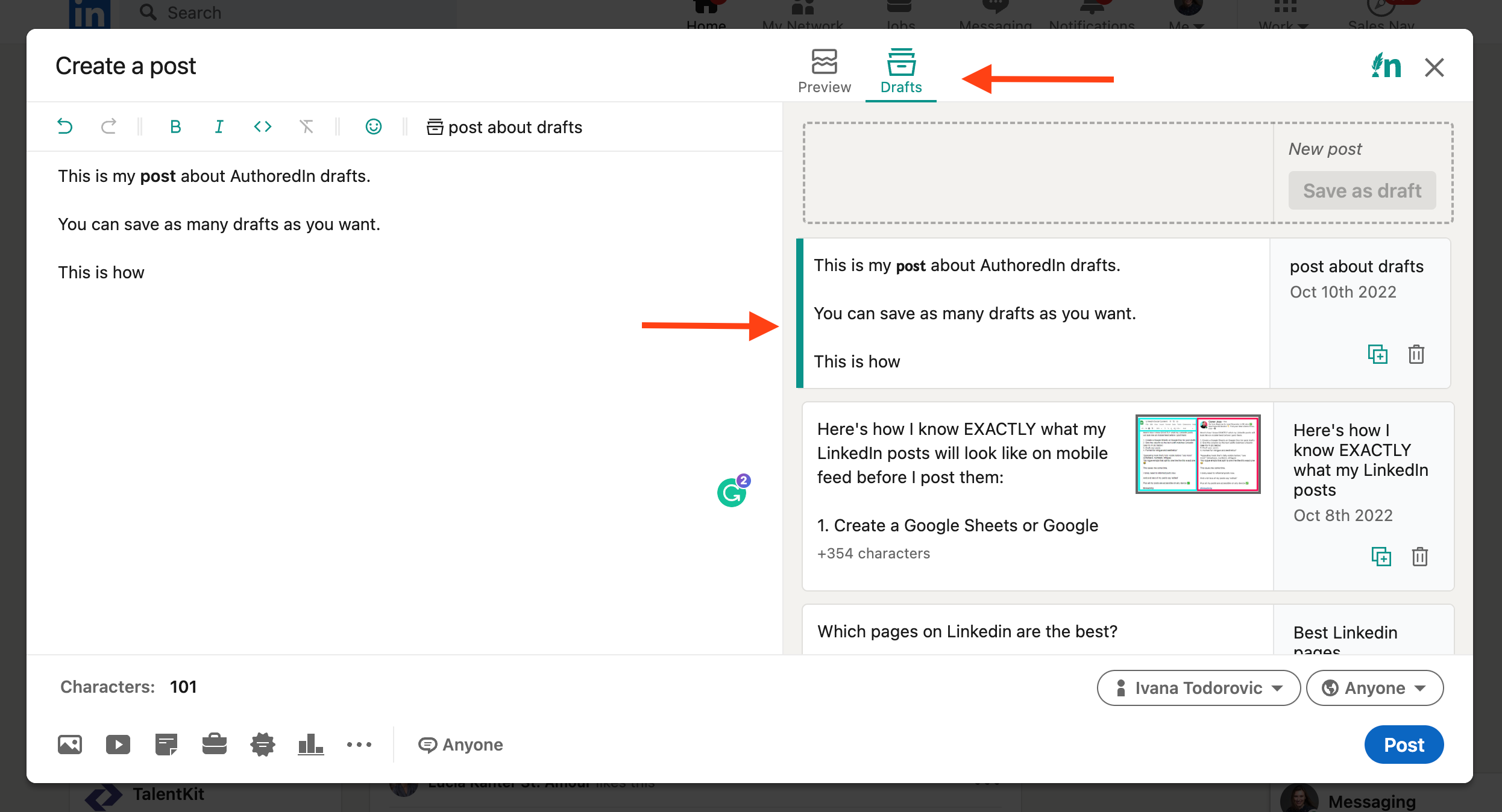 And all further changes to that draft will be automatically saved.
The drafts section is the place where you can find and manage all your drafts.
Each draft you can edit, duplicate or delete.
You can also change the title to the draft by clicking on its name.

You can do the same form the drafts tab: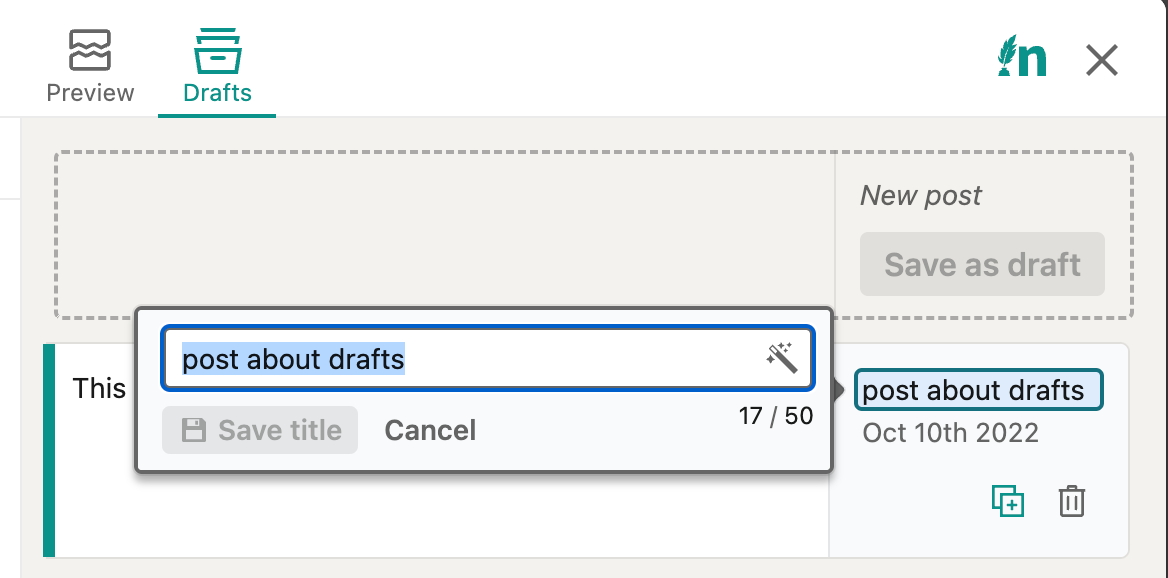 When you want to create a new post, you should click on New Post: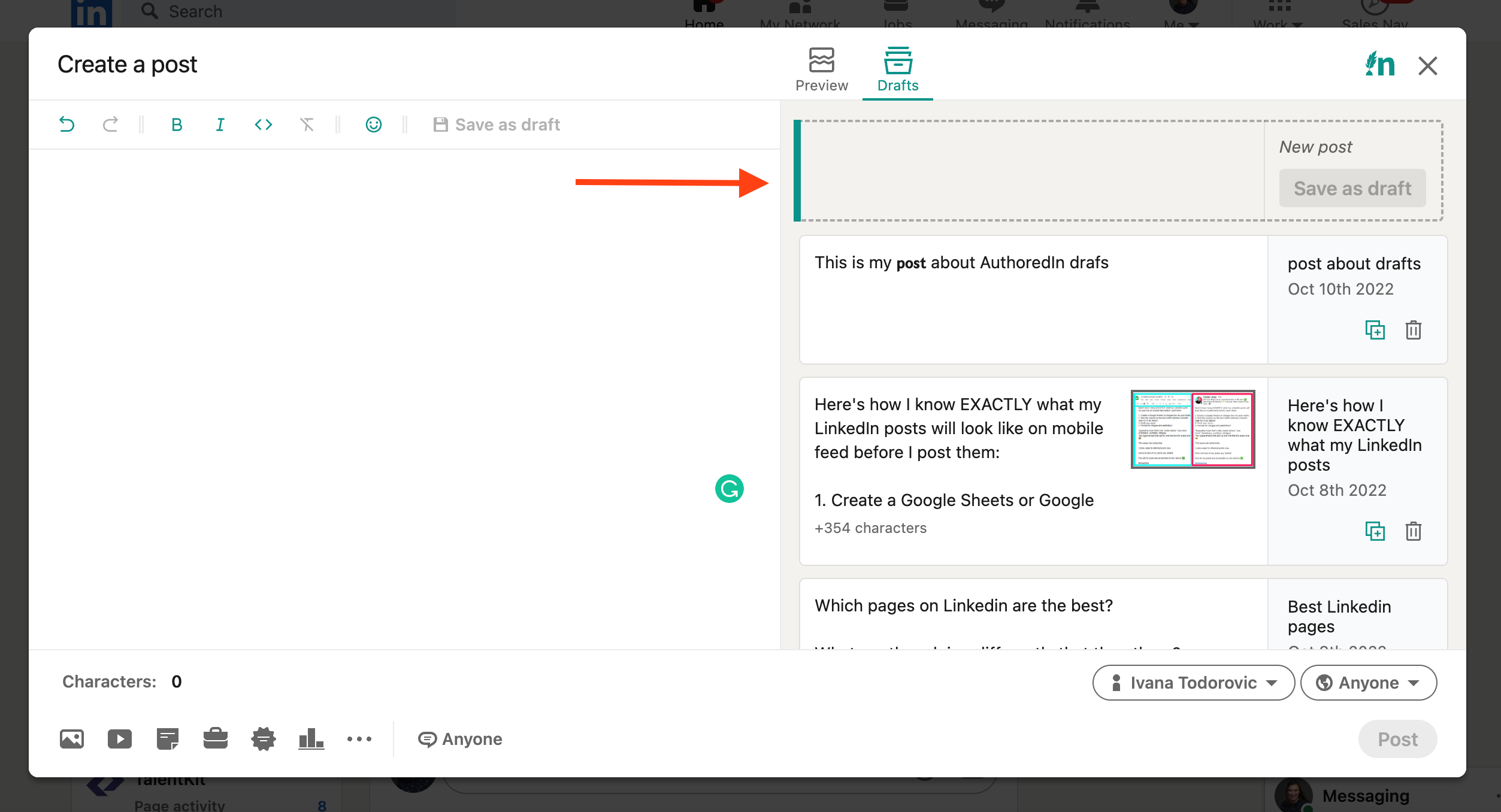 If that is the post, you also want to save as draft, and repeat the process.
AuthoredUp drafts have the full support of mentions of personal profiles and pages. Also, all other AuthoredUp features (bold, italic and code formatting and adding emojis) work perfectly.
Right now, you can save drafts that contain text and images, but we are working on adding more post types.