A LinkedIn profile can be connected to only one AuthoredUp account.
So, if you get a notification "Profile already connected," like the one in the image, it means that you probably have one more AuthoredUp account which your LinkedIn profile is connected to.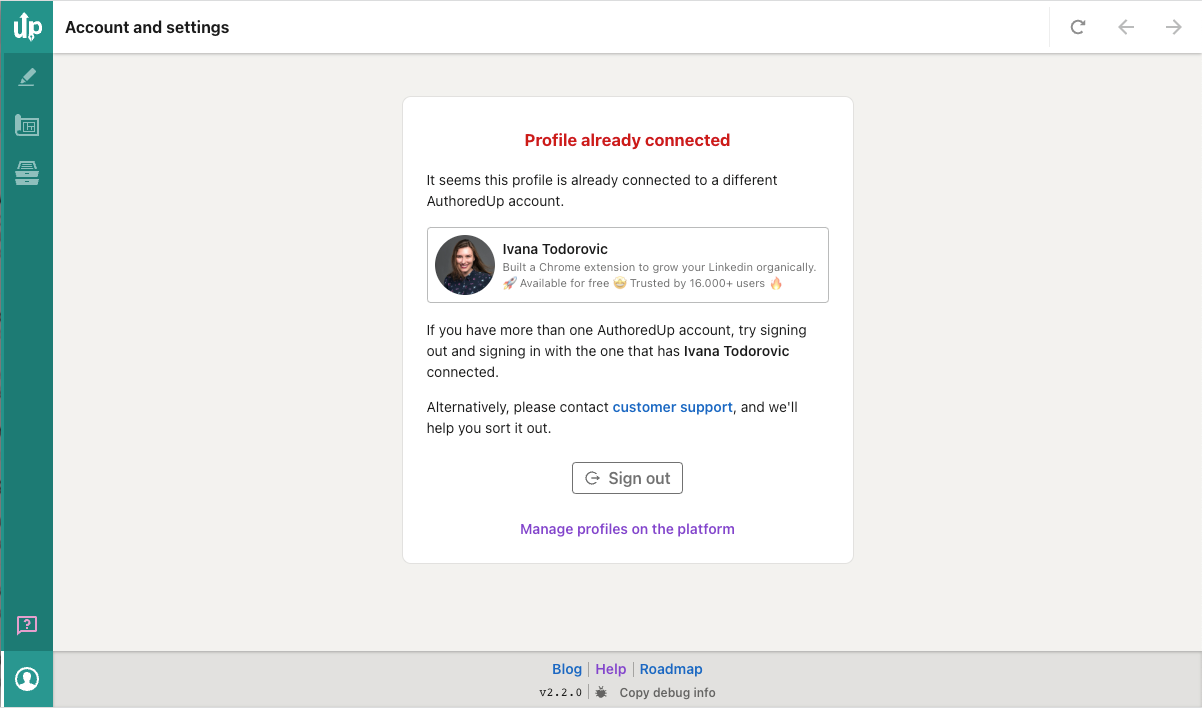 What should you do?
Sign out from the existing AuthoredUp account and sign in with the different one.
If you believe that you don't have two accounts, contact customer support, and we'll help you sort it out.