Thank you for becoming our beta user!
In order to start using the extension, you need to register on our website and "connect" your LinkedIn account with the extension. Do not worry; registration is completely free.
We presume you have already installed the extension via Chrome Store. If not, you can do it from here:
Now, let's set up your account:
Step 1
Go to LinkedIn. If you already have LinkedIn opened, please reload the page. 🔃
Step 2
In your feed, you should see a blinking green icon. We call this the "Up badge".

Step 3
Click on it and you will see a popup like this: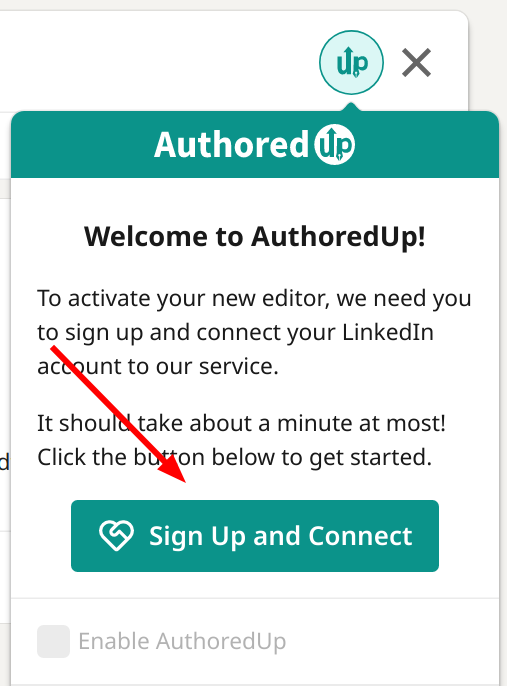 Click the "Sign Up and Connect" button
Step 4
You will find yourself on the Sign Up page on our website. Here you should enter your email address and password (minimum 8 characters). If you have an affiliate code, you can enter it as well (otherwise, leave blank).
"Keep me signed in" will remember your login, so you will still be signed in the next time you open the site. It's not required for functioning of AuthoredUp.
Here is also where you can read the AuthoredUp Terms of Service, Privacy and Cookie policies.
Once ready, click "Agree & Sign Up" to proceed.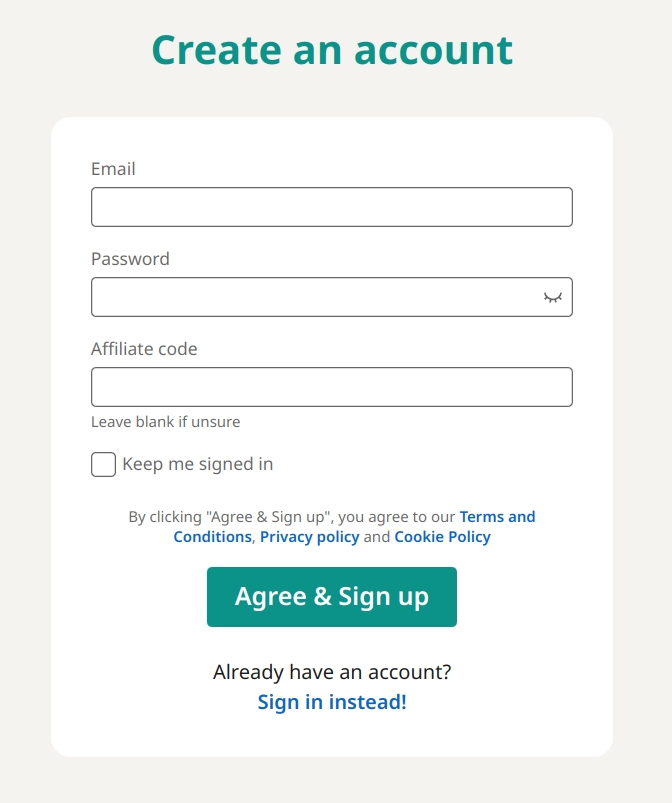 Step 5
You will find yourself on this page: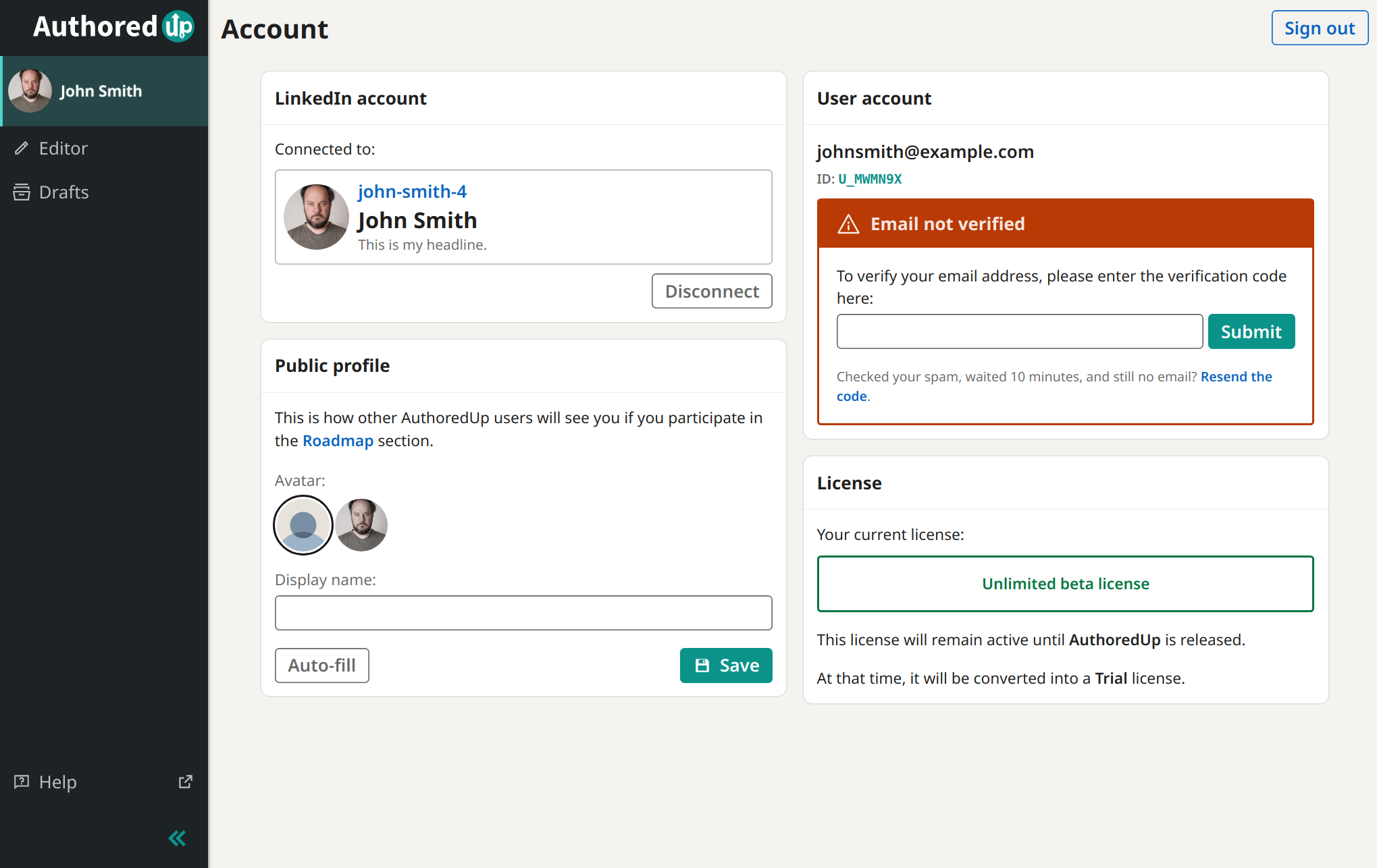 Soon after getting here, you should receive an email confirmation code. Paste it in the "Email not verified" box and click Submit.
The most important part to note is the "LinkedIn account" section in the upper left corner. If everything is ok, you should see your LinkedIn account name there.
You are good to go! 🥳
You can use this app as a free-form editor or to access your drafts.
But for the full AuthoredUp experience, go back to your LinkedIn tab, and click on Create new Post. You should see that AuthoredUp is registered and ready to use! 🪄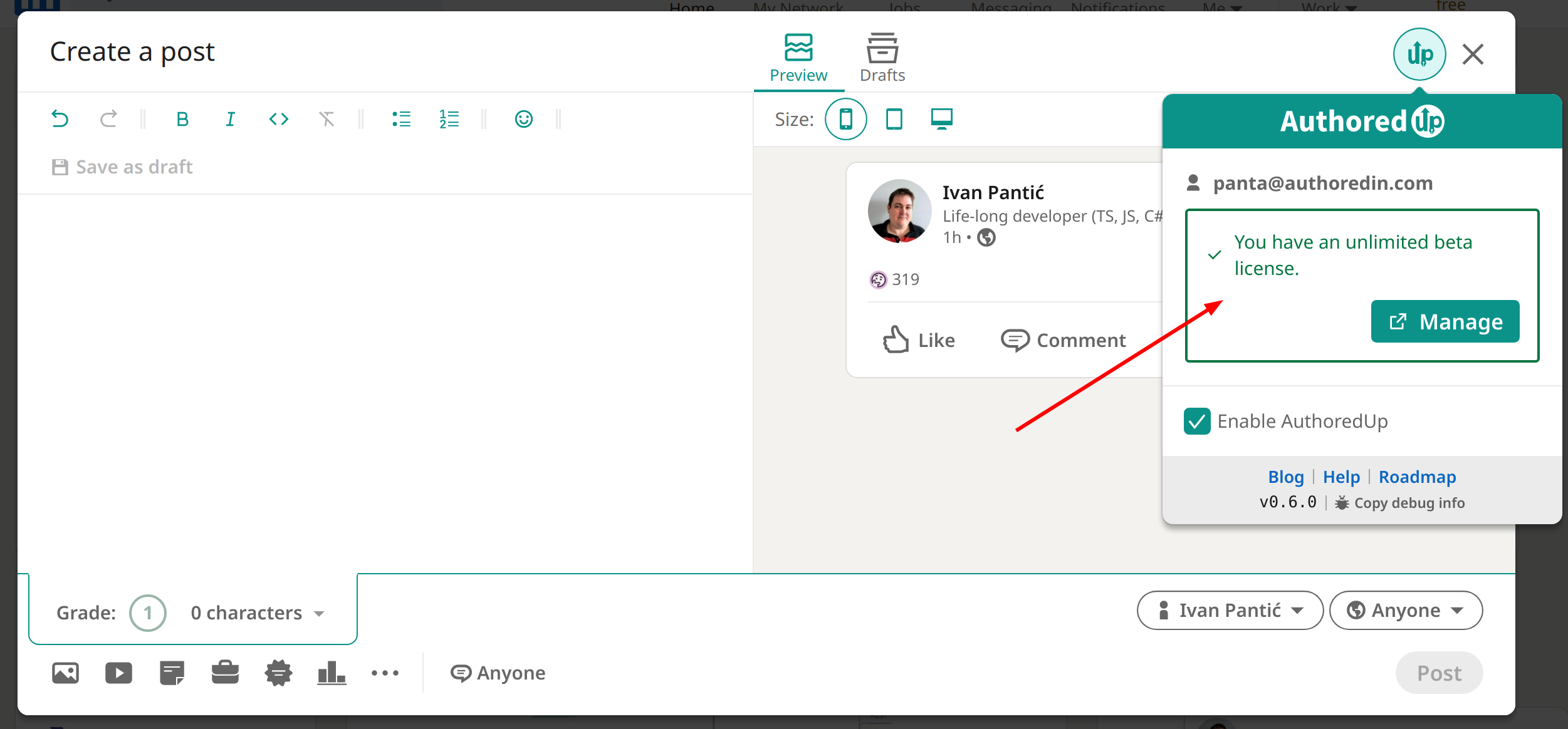 What if things go wrong?
Well, first thing first, we hope this won't happen. 😅
But, if you experience any problems, follow one of these articles for additional troubleshooting:
You can also always contact our customer support.
Happy to have you as a customer! 🌟
---
PS: You want to generate more views, engagement, leads, candidates, sales (you name it) from your Linkedin content. These should help you out: