You can save drafts that contain text and one or multiple images.
You can create other types of posts, e.g. those that contain a document, video, or pool, but at this stage, we are not able to save them. That is why when you add an unsupported attachment; you will see a message:
Selected attachment type is currently not supported by AuthoredUp.

You can still write and submit your post. But in order to switch to a different draft, you must first remove the attachment.
When you go to the preview page, you will still be able to preview and publish the post: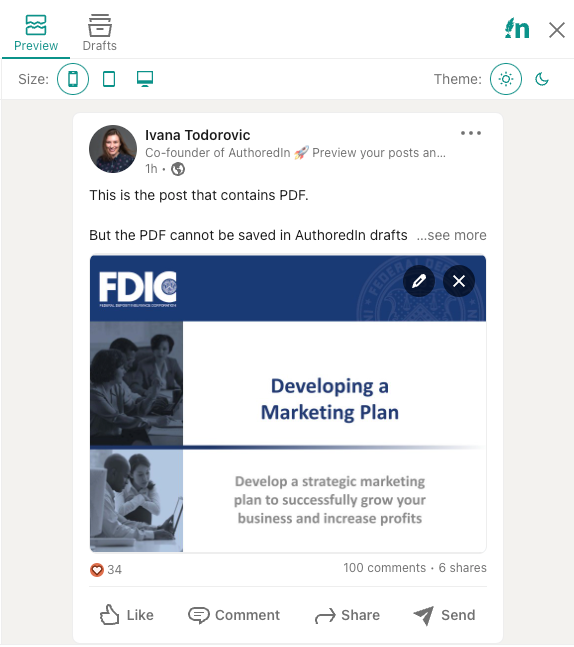 What types of drafts you would like us to develop next?
Suggest or vote on our feature request board?