AuthoredUp will automatically save your draft in the background every few seconds.
When the draft is safely saved, you will see a green cloud indicator next to the draft name.
If there is a problem saving your draft, it will show a red exclamation triangle.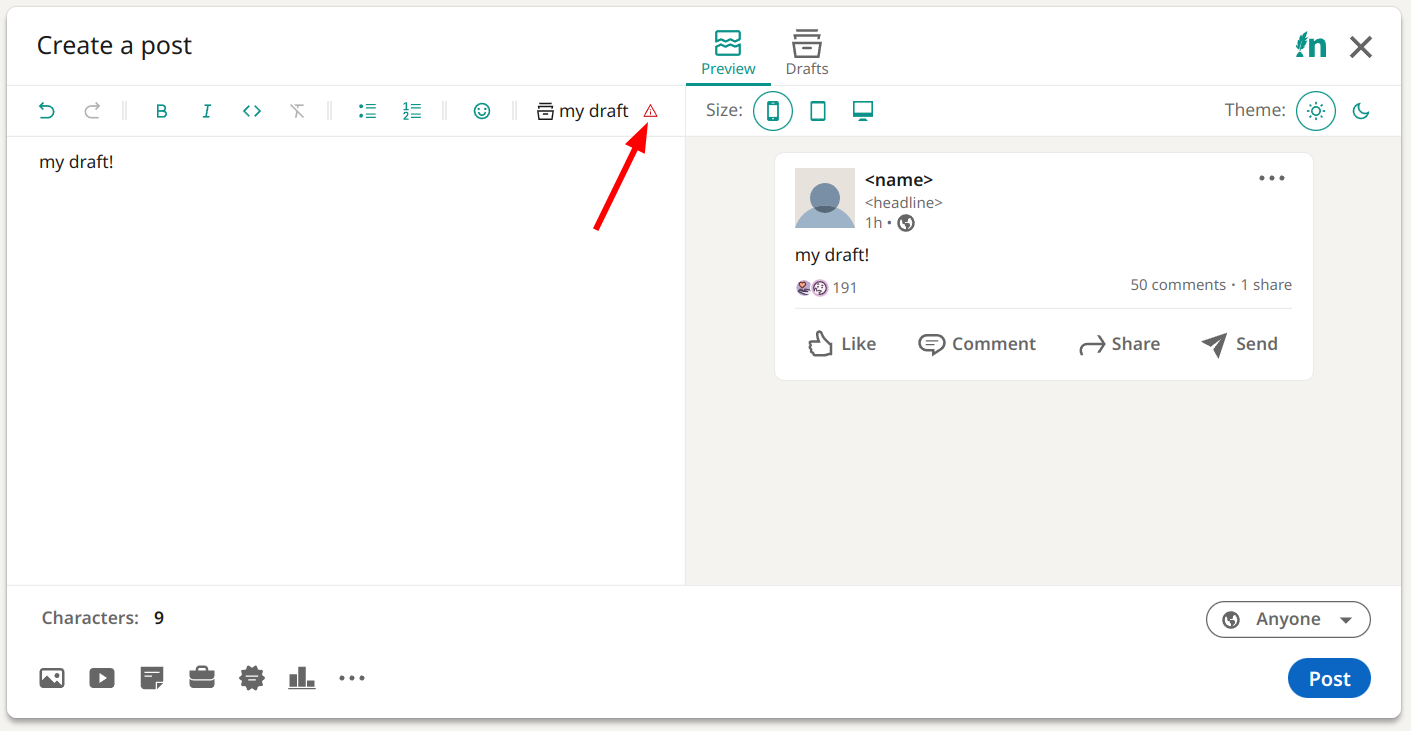 If this happens, do NOT close LinkedIn. Click on the icon, and you'll get an option to try to save again.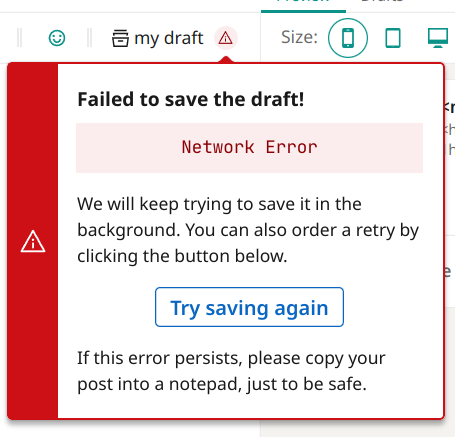 This could happen due to poor internet connectivity or server issues.
If the error keeps happening, save your draft to an external source to keep it safe. You can see all the drafts that weren't saved on the Drafts tab.
If you think this is due to AuthoredUp issues, please submit a bug report here: https://authoredup.com/help/request