Every time AuthoredUp extension is updated, it is released under a new version.
You can check the version number in the footer of the AuthoredUp popup.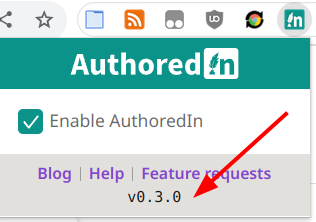 A popup like this is shown:
When you click on the "AuthoredUp badge", in your feed or title-bar of your post editor
When you click on the AuthoredUp icon, from the browser's extension bar
You can also go to "Manage extensions" panel in Chrome, go to "AuthoredUp" and look under the "Version" heading.