When your Account is not connected, the extension will show you an error like this: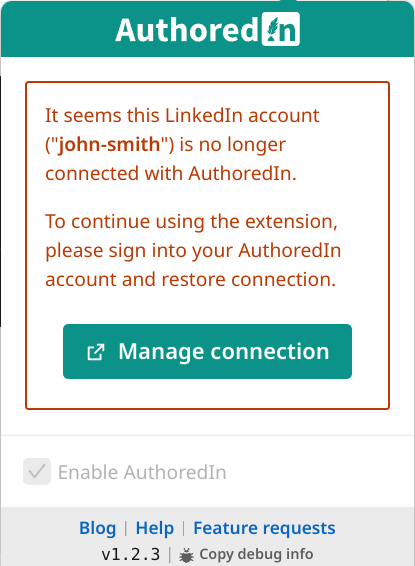 And when you go to your settings page on authoredup.com, you will see something like this: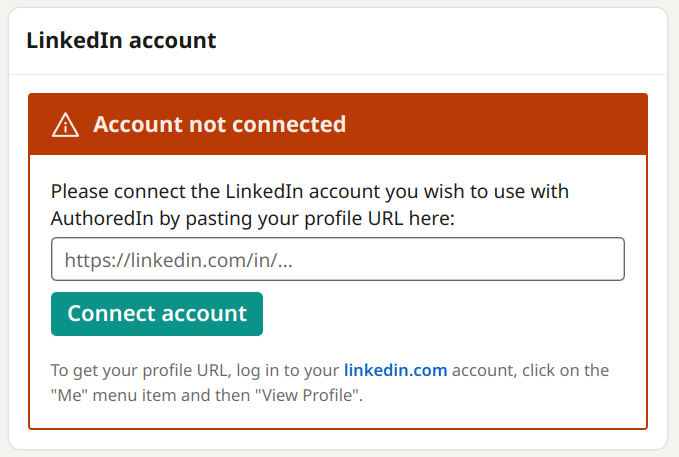 To resolve this situation, you need to enter your LinkedIn identifier in the field and click the "Connect account" button.
LinkedIn identifier is your unique account name on LinkedIn. The easiest way to find it out is to go to your LinkedIn profile page by clicking on the "Me" menu item, then on your name at the top of the menu that will show up.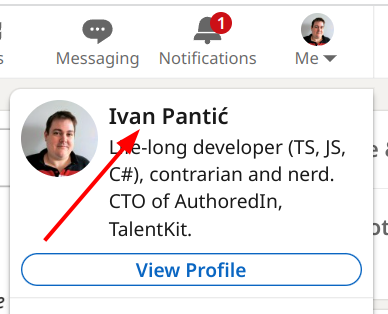 Once you are on your profile page, copy the URL from your browser (right-click then Copy, or Ctrl+C, or Cmd+C).

The right-most part of the URL is your identifier. However, it doesn't even matter. You can just paste the entire URL in the text box and click "Connect account". We will figure out the rest.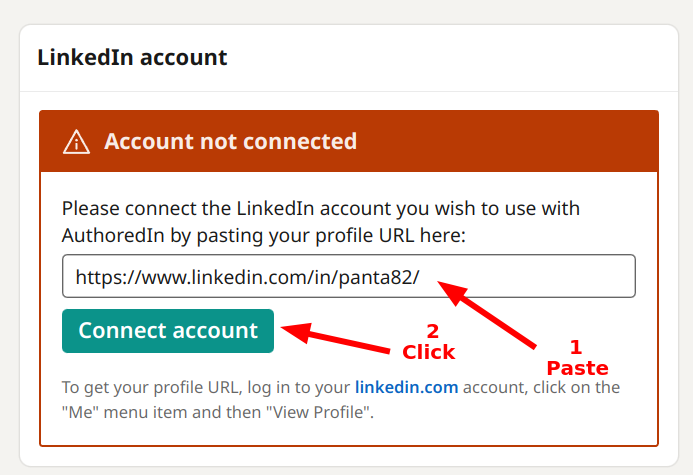 Your account should now be connected.