From version 2.2, you can connect multiple LinkedIn profiles to one AuthoredUp account.
We assume you already have an AuthoredUp account and one LinkedIn profile connected to it.
In order to connect additional LinkedIn profiles:
Log into LinkedIn with the profile you want to connect
Open AuthoredUp and log in with your existing credentials.
If you haven't connected that profile before, you will get a message: New profile, like in this screen: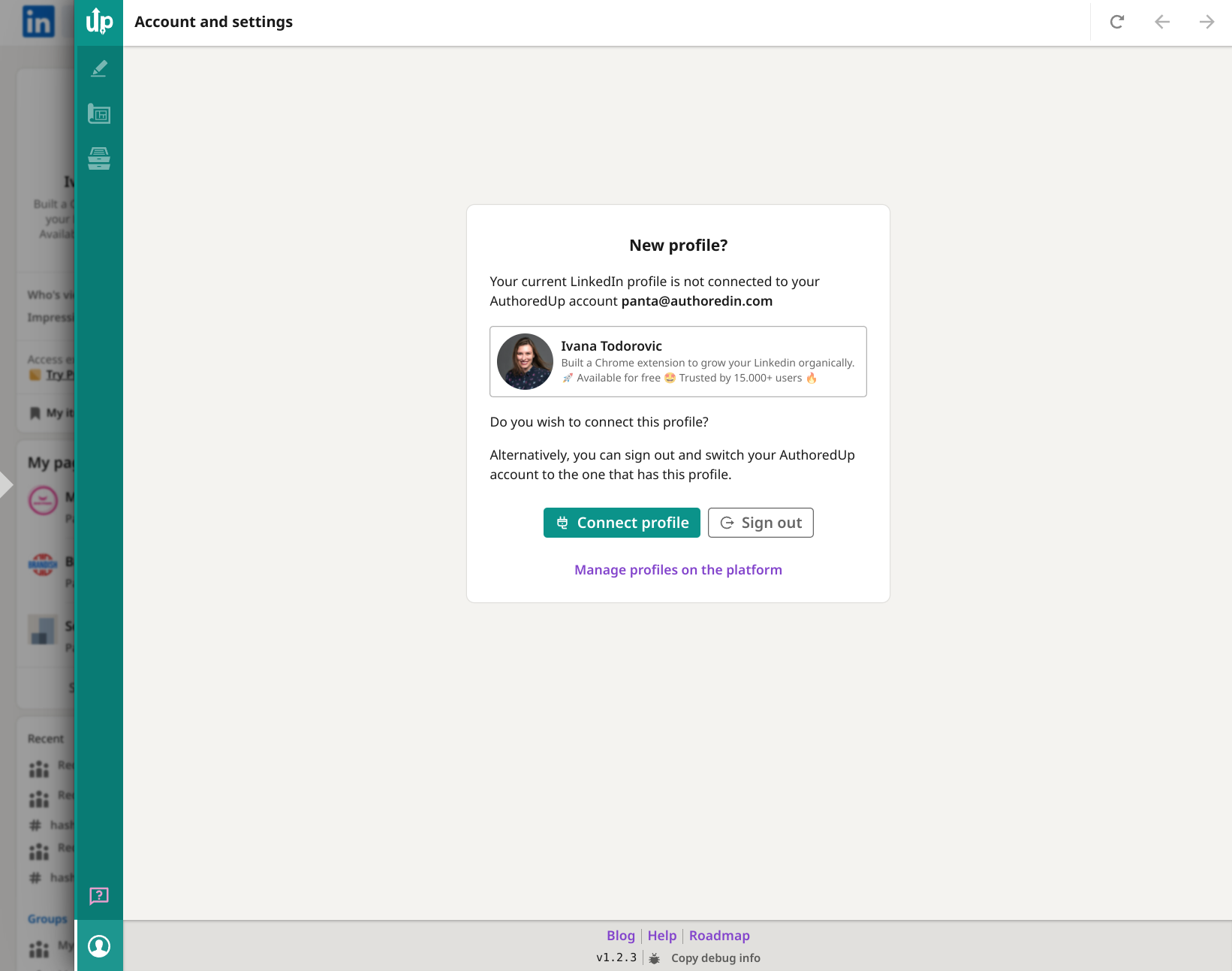 Click Connect, and your new profile will activate.
If you get the message "Profile already connected, " you've already connected this profile to a different AuthoredUp account. See here for more details: https://authoredup.com/help/profile-already-connected
Note that the AuthoredUp extension will always use your currently logged in LinkedIn profile.
Use the platform to see and manage all your connected profiles and data.
For more info on how to use AuthoredUp with multiple connected profiles, see here: https://authoredup.com/help/how-do-i-manage-my-connected-profiles