The rules differ based on whether you are on a free trial or you already have a subscription.
When you are on a Free Trial
You can freely downgrade whenever you want, following these steps: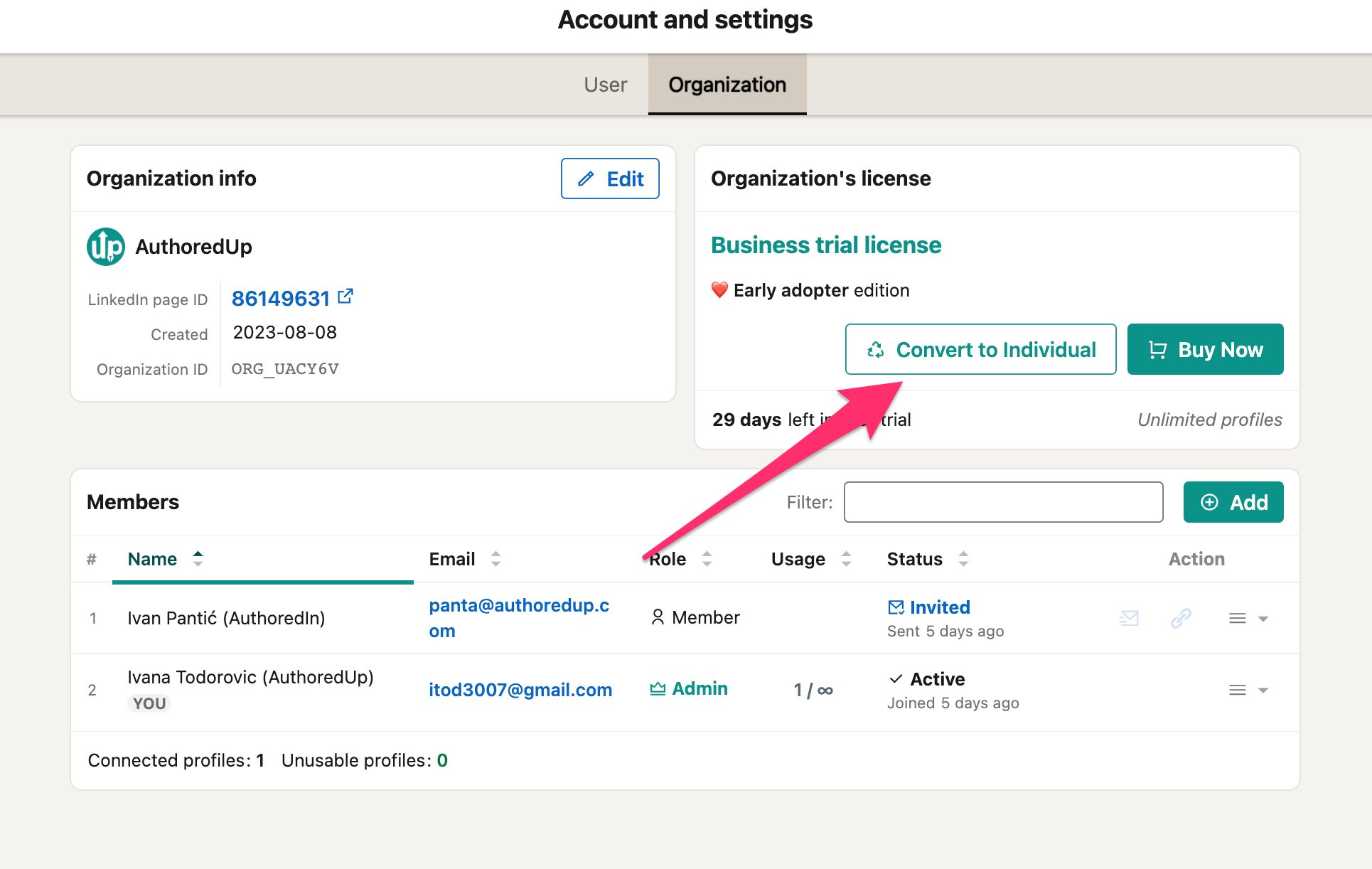 When you click this button, we will:
1. Close down your organization
2. Convert your organization trial license into an individual trial license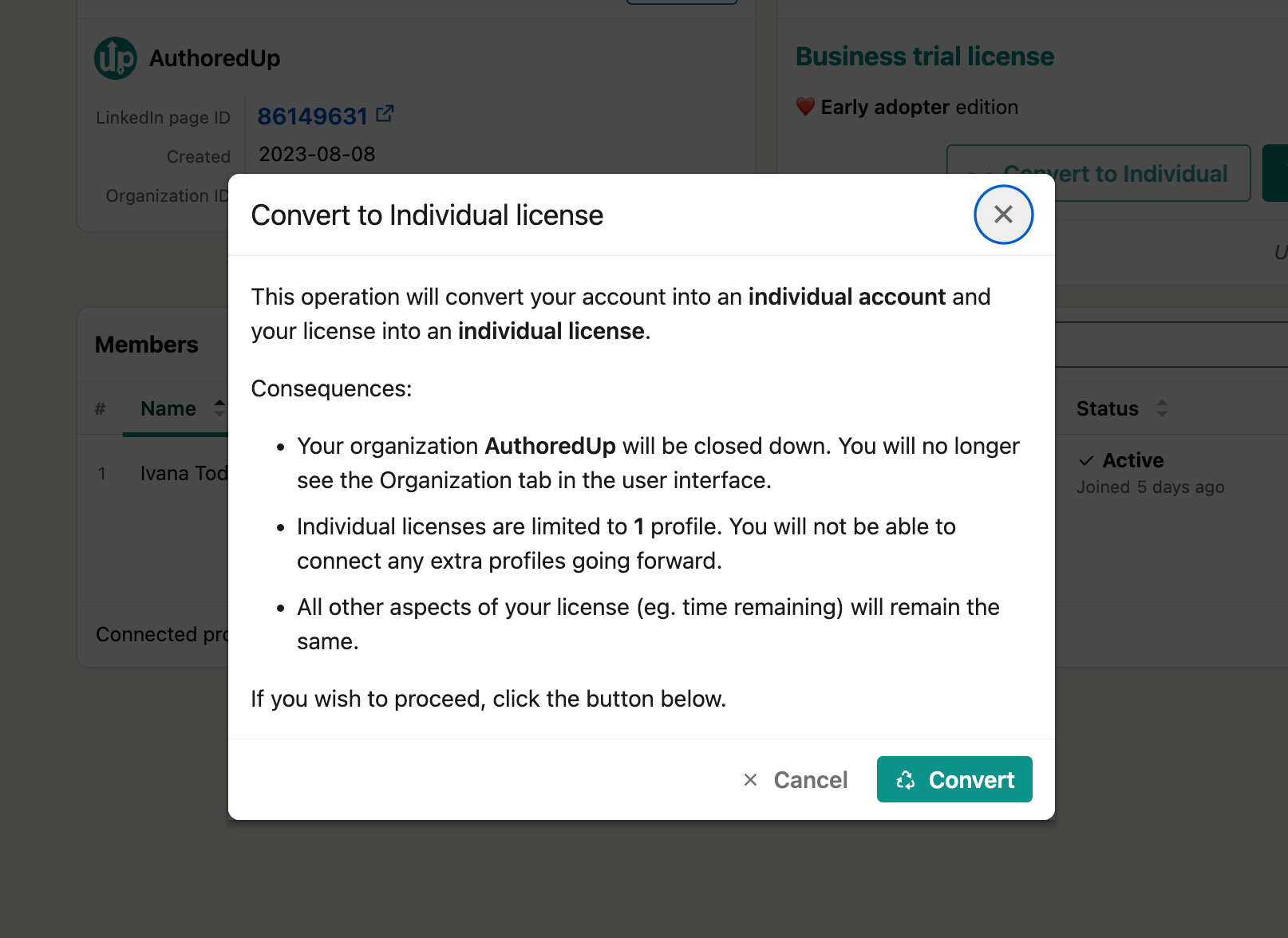 After the transition is done:
You will no longer have access to the organization tab in the Account tab
You will be limited to one connected profile
If you have active members in your organization, we will ask you to remove them before the conversion.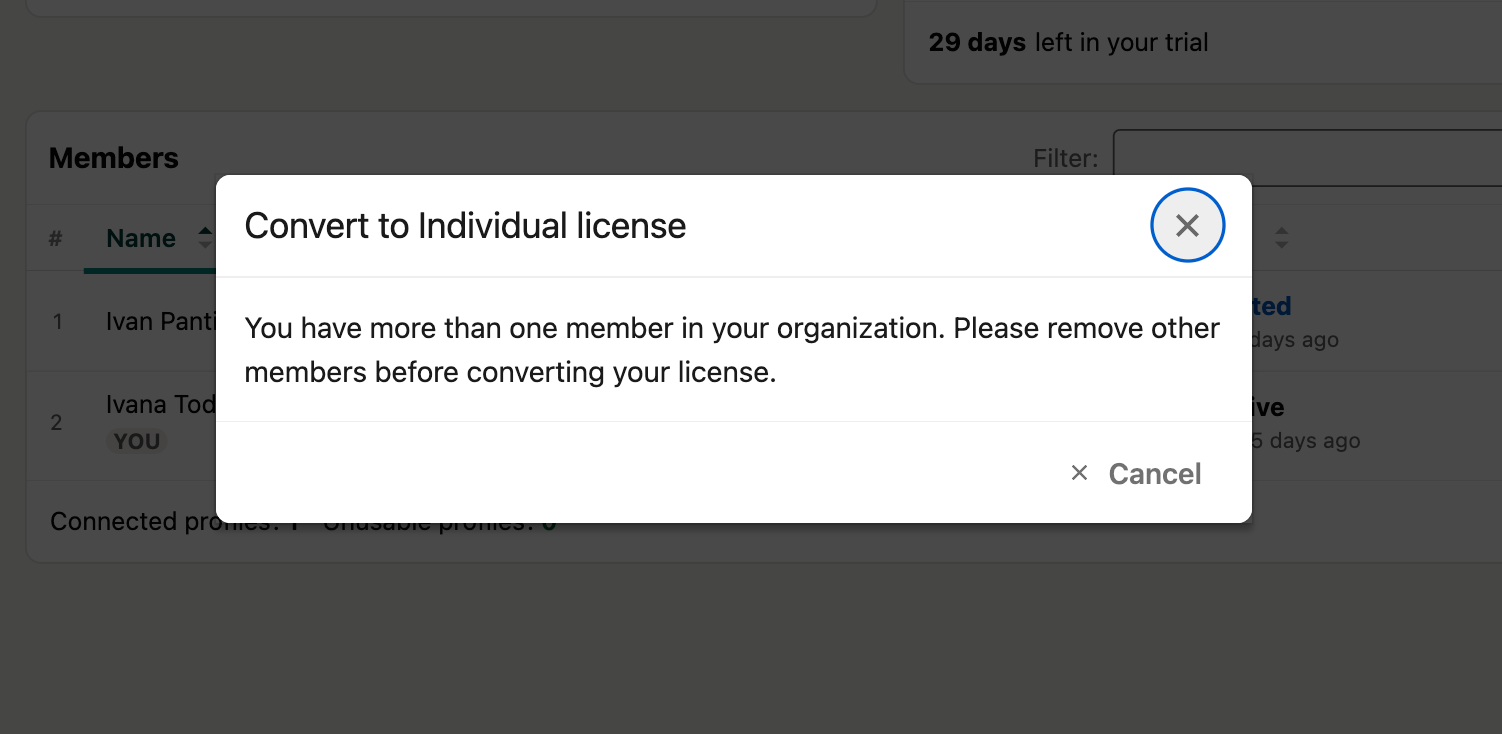 When you have already paid for Business License
After you buy a subscription, we no longer support downgrade to the Individual plan via the application.
Please contact customer support, so we can come up to a customized solution, depending on your situation.