With version 2.2, we've introduced changes to how the AuthoredUp extension connects to our platform. Now, you have two methods to verify your LinkedIn profile: either sign in via an AuthoredUp cookie (using your email and password) or use an Extension token.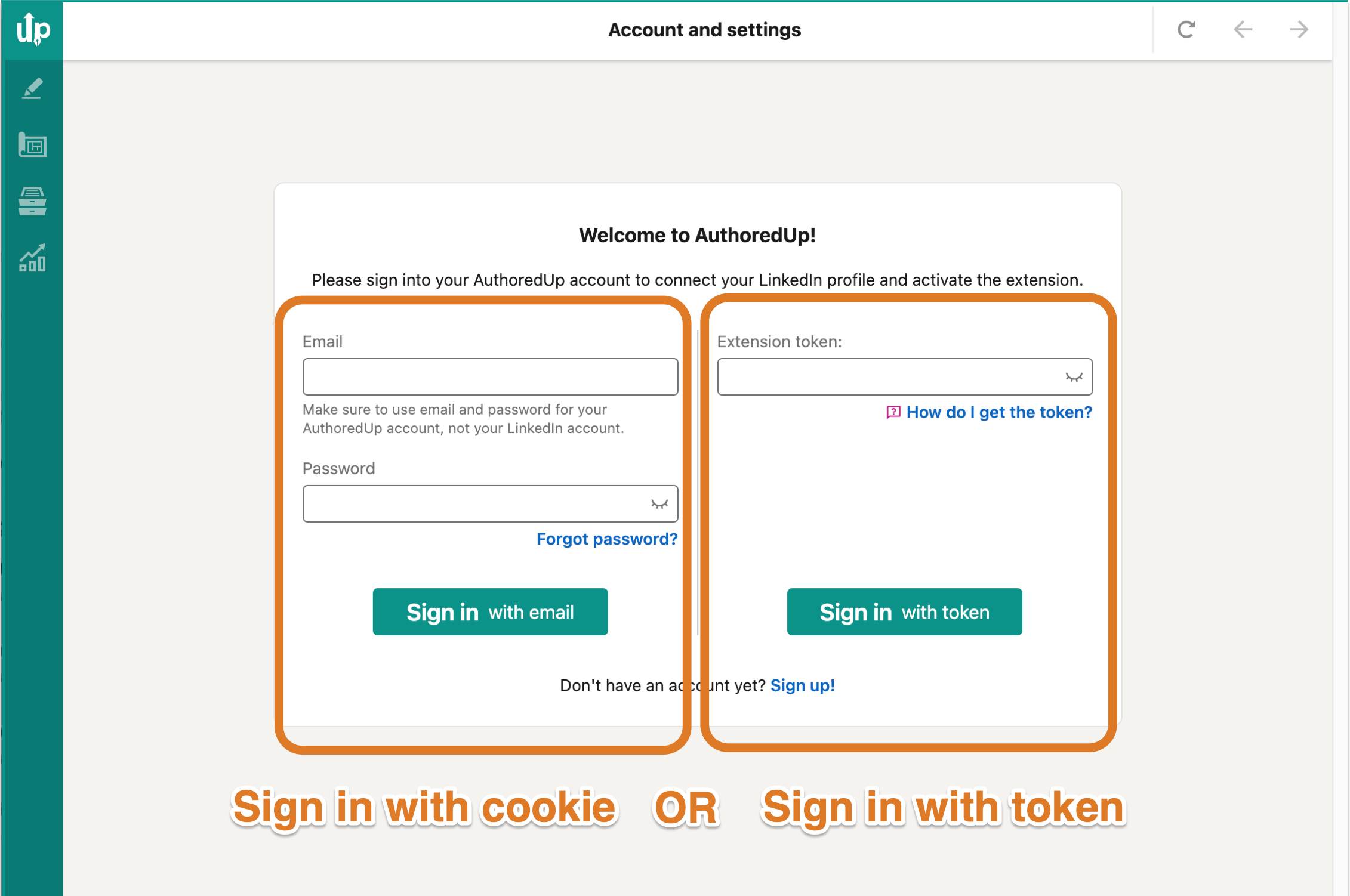 What is the AuthoredUp Cookie?
From version 2.2 onwards, you'll need to sign in to AuthoredUp to use the extension. If you're already signed in to our platform, you won't need to repeat the process. But if you're logged out, you'll be prompted to sign in with your email and password.
To keep things running smoothly, we create an AuthoredUp cookie once you sign in to the extension.
Please note this does NOT involve your LinkedIn cookies - we ensure your LinkedIn cookies remain untouched. For more clarity on our cookie usage, refer to our dedicated article.
What is the AuthoredUp Token?
If you're someone who prefers not to use 3rd-party cookies or if your browser blocks them, we've developed an alternative solution: the AuthoredUp token
This token allows you to sign into the AuthoredUp extension without having to enable cookies. To learn how to use the token, visit our detailed guide.
Token or Cookie - Which is Right for You?
The token and the cookie essentially perform the same task: they connect the AuthoredUp extension to our platform, providing a secure way to verify your identity.
Most of our users (around 90%) opt for the AuthoredUp cookie, while the token system suits about 10% of our users who prefer not to use cookies.
The choice between the two systems is entirely up to you, depending on your preferences and browser settings. Rest assured, both methods are designed to enhance your user experience and data security.