If you have an existing individual account, but want to connect multiple profiles or invite your teammates, you can upgrade to a business account via the AuthoredUp platform.
Here's how:
Navigate to the AuthoredUp platform.
Click on Upgrade to Business Plan.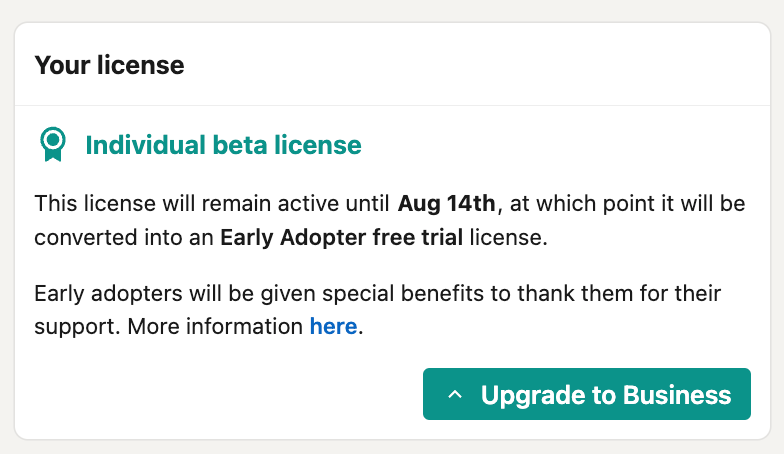 After clicking, a pop-up will appear asking for the following details:
Organization Name: The name of your organization.
LinkedIn Company Page Link: Add the URL or ID of your company's LinkedIn page (used to enable analytics for your team members).
Logo: Upload the logo of your organization.
Fill in the required information: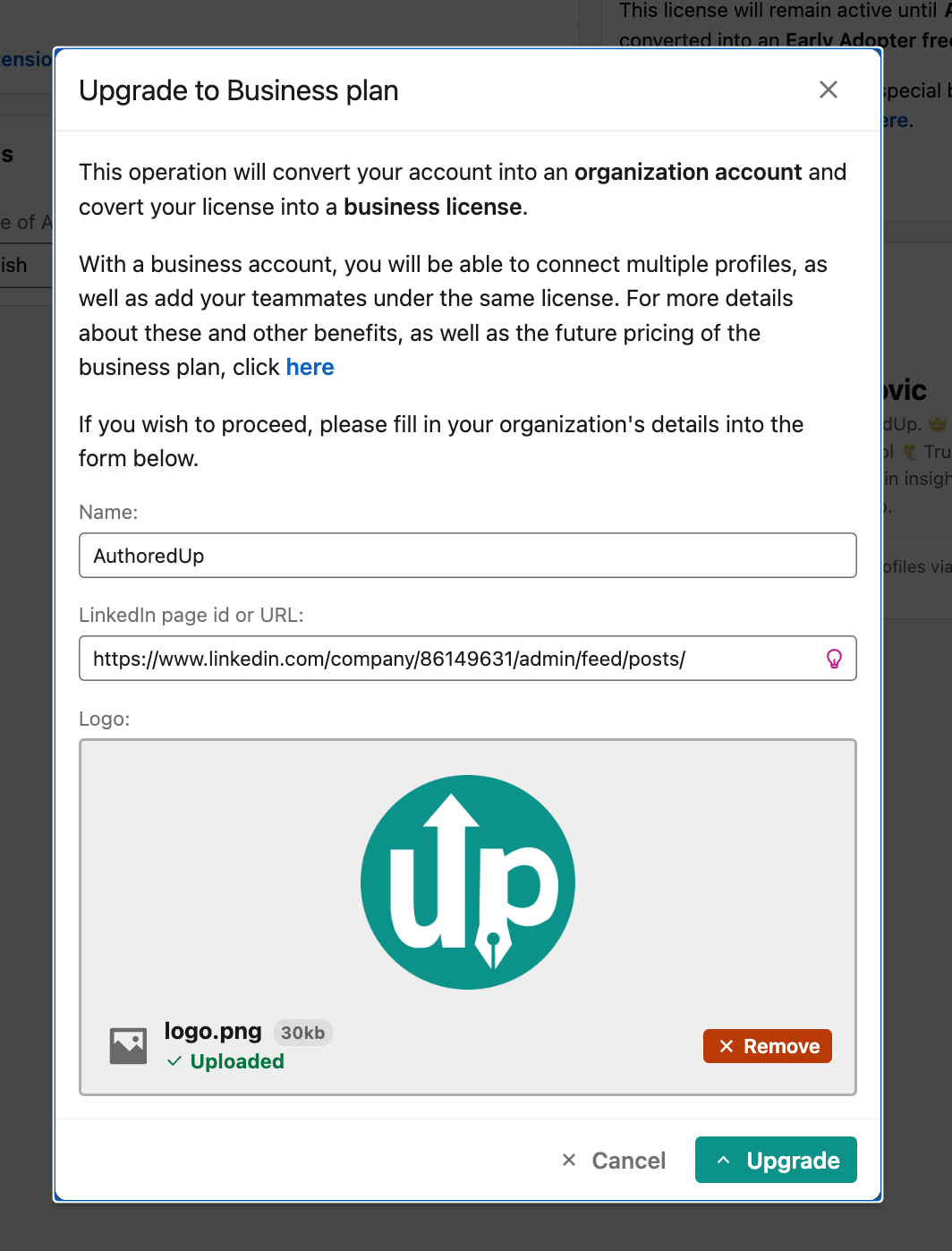 Here is how to get a company page URL.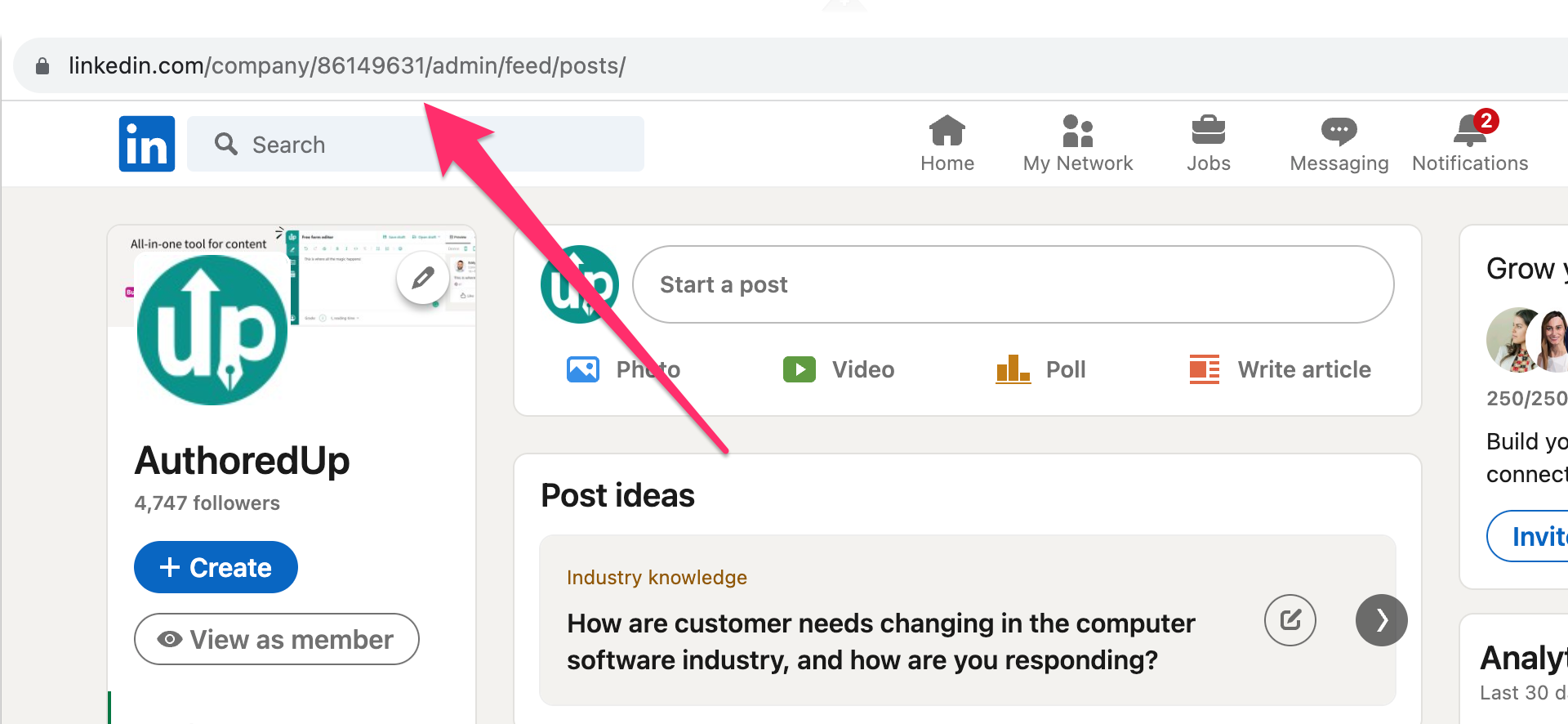 Click Upgrade, and the following will happen:
Your individual license will disappear from your user page
Your user page will show a new section, with your organization info
You will see a new tab, called "Organization".
Organization tab will show your organization info, the license and members
It will have one member - yourself - with the admin role
You can now proceed to invite your teammates.