To get your LinkedIn go to Posts and Activity -> Posts, as shown in the images below.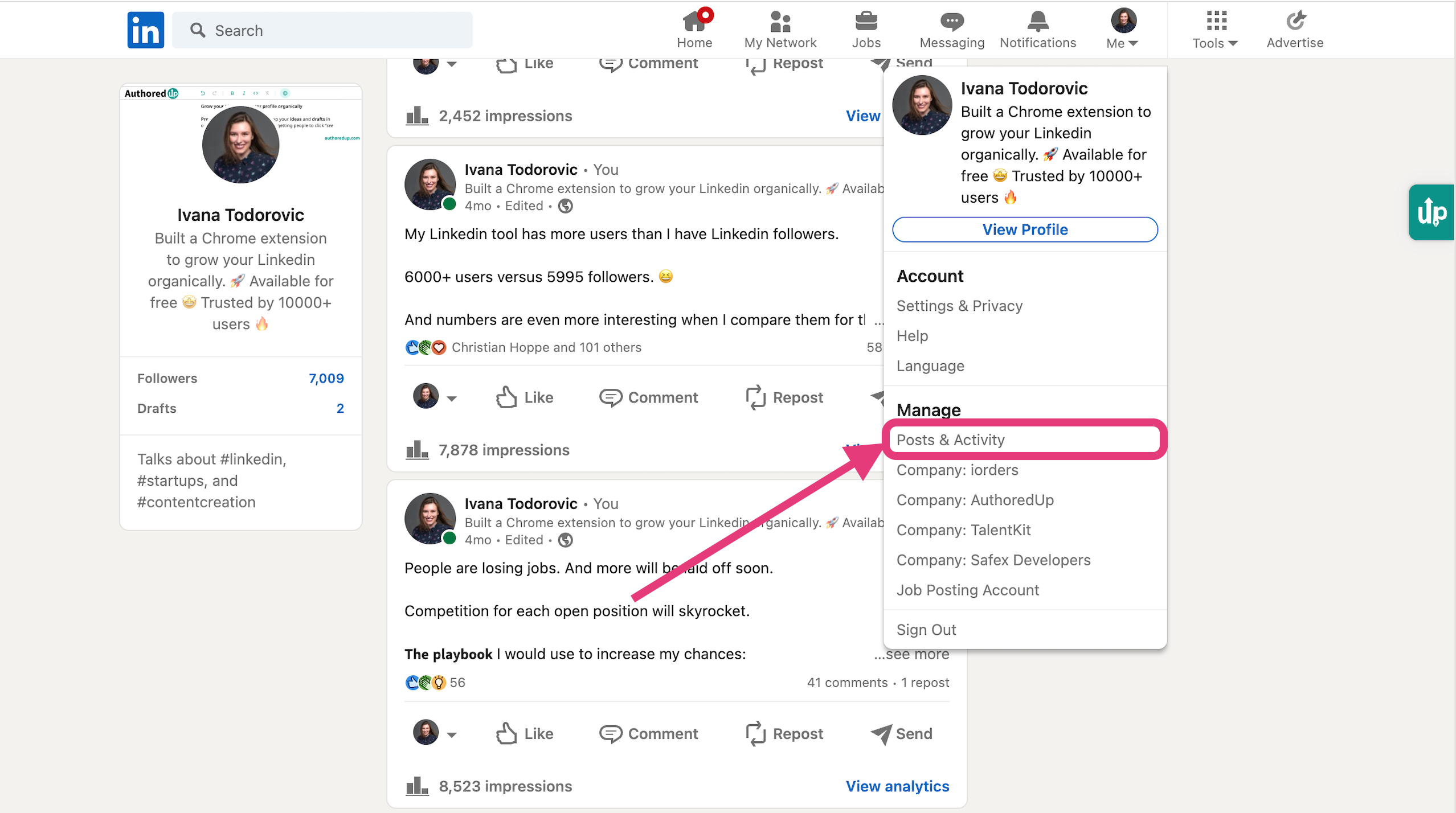 And choose Posts

The only thing you should do next is to scroll down. And your published posts will be shown in the AuthoredUp post section.
Here is a video with all steps:
If you have a creator mode, you can access your published posts by going to your profile -> and clicking Show all activity.