As long as you have access to your AuthoredUp account, you can change your email address straight from the Account and settings page on the platform.
1. Click the Edit button in your Account panel.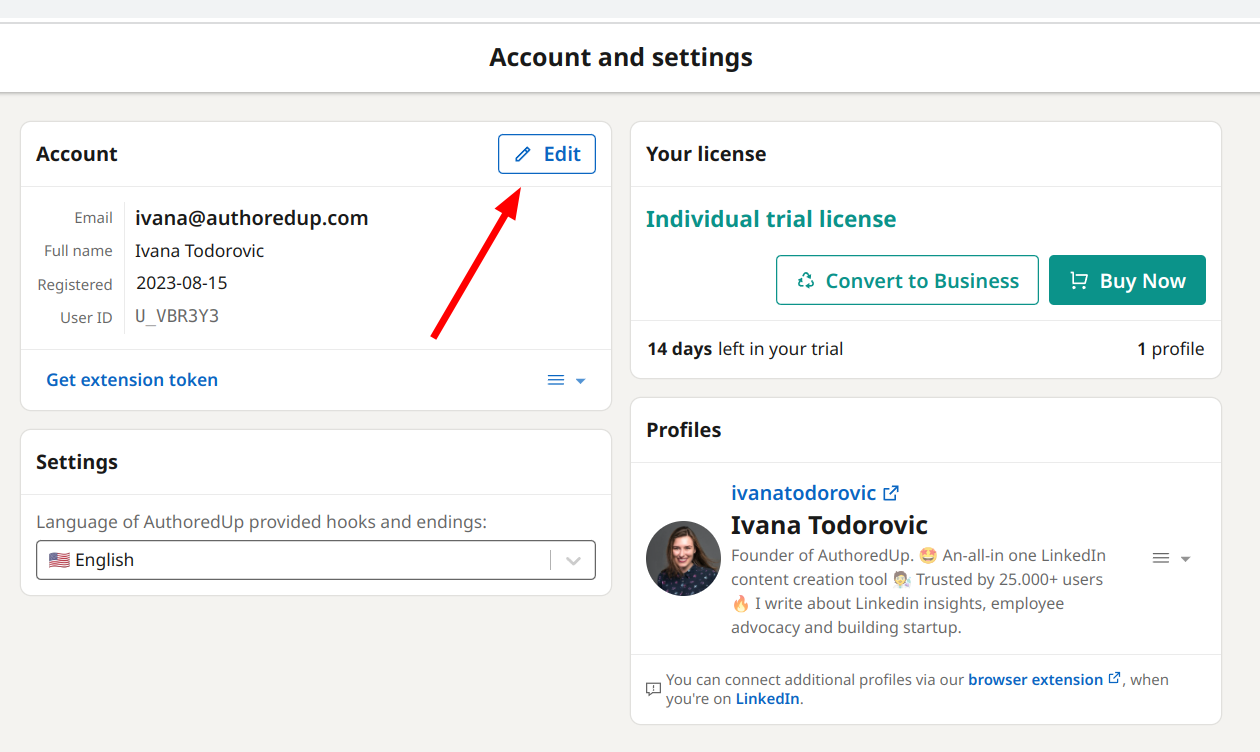 2. Enter your new email address, and click "Save changes".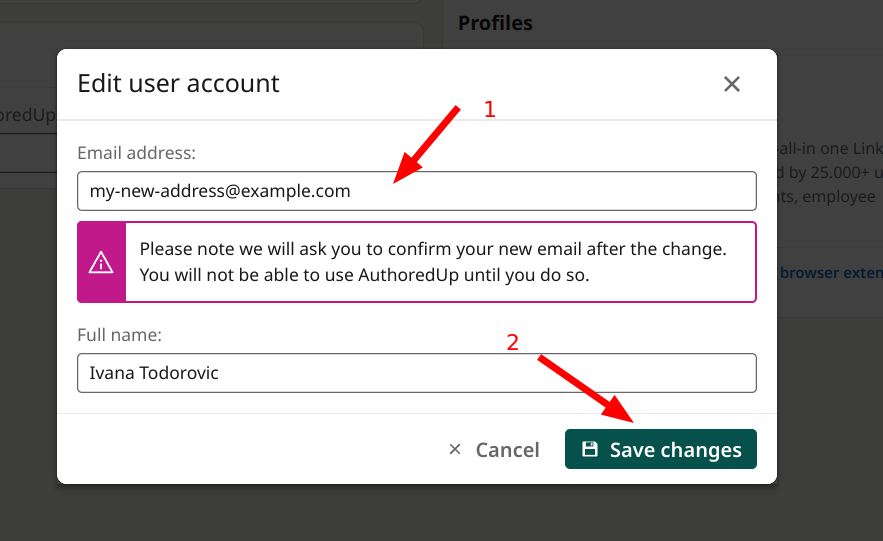 You will be prompted to verify your new email address before you can proceed. Note that we will also send a notification to your old address, informing you of the change.
If you've lost access to your current email, contact our customer support and we'll take care of it. You will not lose any of your data.