Welcome to a new chapter with AuthoredUp!
We offer exclusive Early Adopter prices as a token of appreciation for your trust and collaboration during our beta phase. Here's everything you need to know to secure this special deal:
Step 1: Log into Your AuthoredUp Account
To access the Early Adopter prices, make sure you're logged into your AuthoredUp account.
Step 2: Choose Your Purchase Route
You can buy AuthoredUp through two different pathways:
1) From Our Website: Once logged in, you will see the Early Adopter prices on our pricing page.
Choose a Billing Period (Monthly or Yearly)
Choose the Plan: Individual or Business (You will see a 'Buy' button for the Account type activated in AuthoredUp. If you prefer to buy a different License, click 'Switch to this').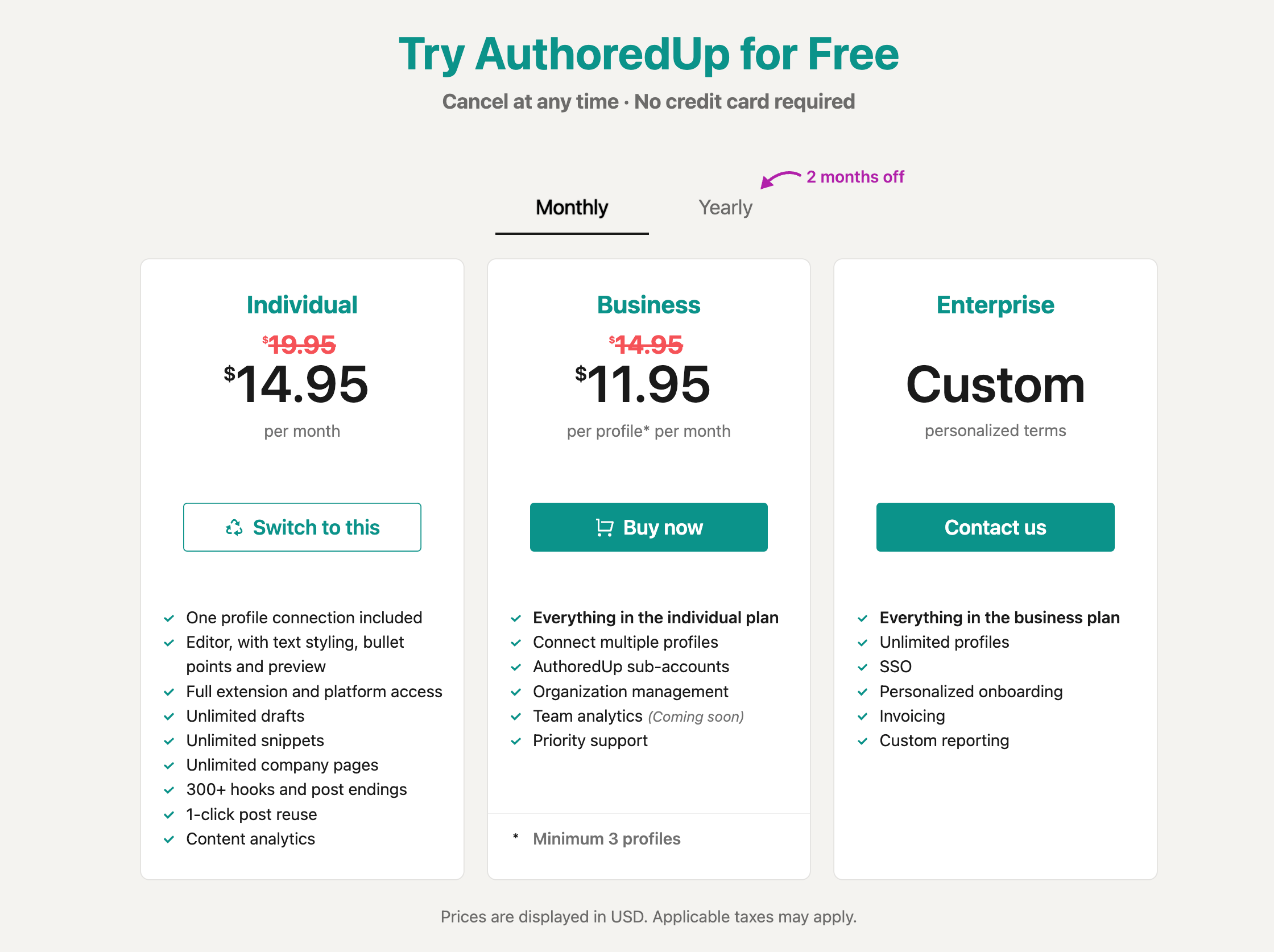 2) From Your Account: Go to Account and Settings and find the "License section."
For Individual users, it is on the upper right side. Access it by following this link.
Those with a Business account will find it in the Organization tab under "Organizations' license" You can access it by clicking here.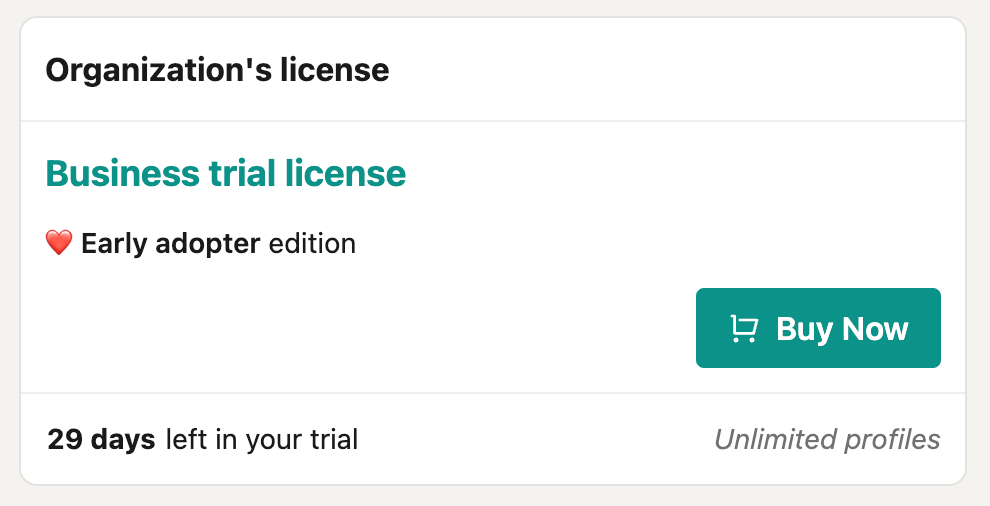 You'll find a 'Buy Now button in both locations to guide you through purchasing.
Step 3: Proceed to Payment
By clicking 'Buy Now', you'll be redirected to Stripe, where you can complete the transaction securely.
Additional Information
Grandfathered Pricing: Your special price is here to stay. We won't change it in the future.
Immediate Charge: You'll be charged the moment you buy the license.
Profile Management: We charge only for individual profiles, not for managing company pages. So don't buy additional seats for company pages.
Only One Early Adopter Needed: To get the Early Adopter deal, only one person in your organization needs to qualify as an early adopter.
Enterprise Purchases: Want an invoice? Opt for our Enterprise plan.
What if I Want to Change My Account Type Before Buying?
Whether you want to switch:
You can do that on our pricing page and within your account (the same place where the Buy button is). The process is simple and designed to cater to your specific needs.