AuthoredUp is in beta, and you can use it for free right now.
To get started, create an account on our website.
After that, go to the Chrome Web Store and click Add an extension:
After you have the extension installed, log in to your LinkedIn account and go to the home page. You will see the AuthoredUp logo in the right side of the screen. Like here: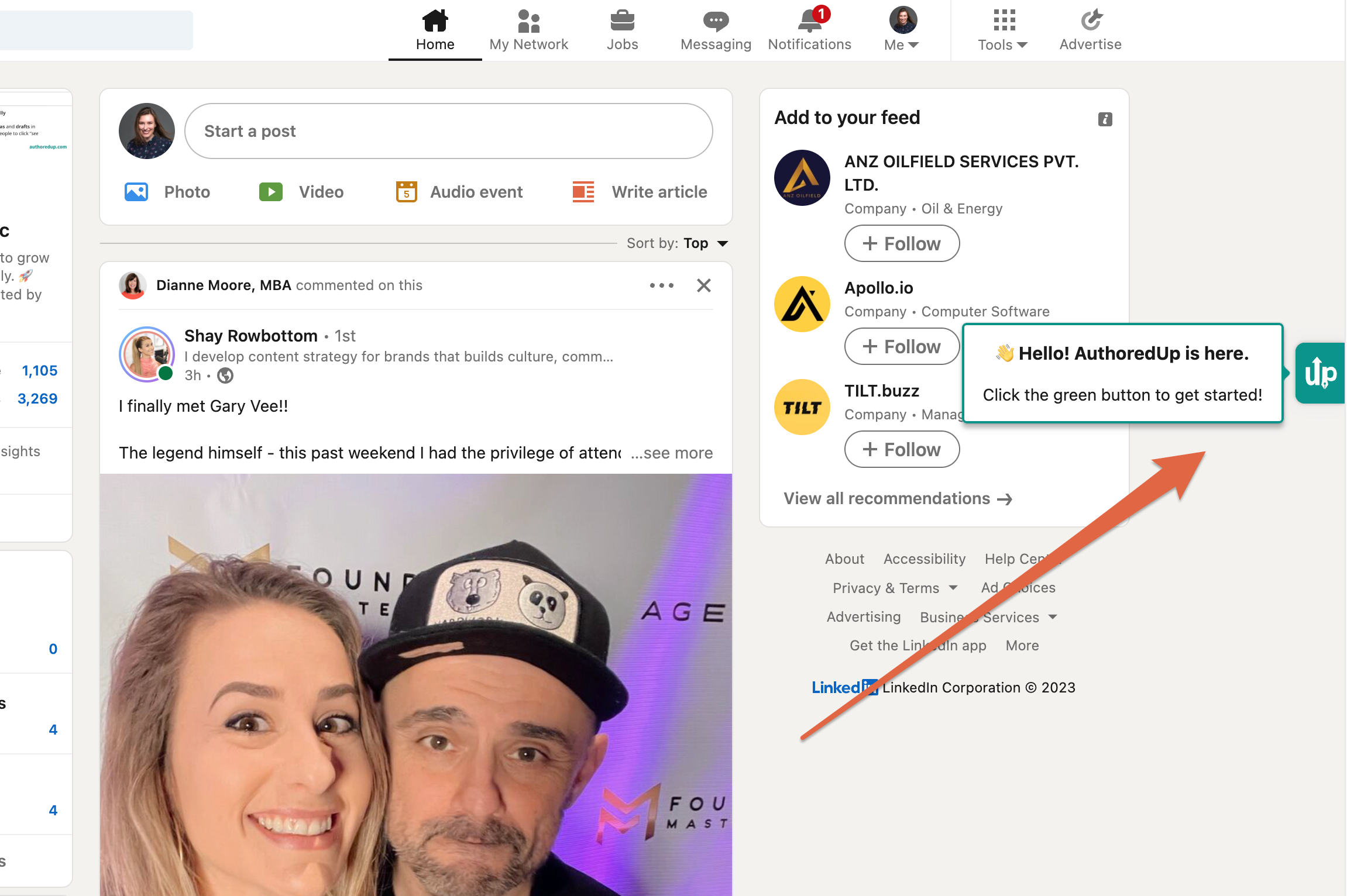 If you don't see it, try reloading the page.
Then proceed with the onboarding steps outlined here.