In AuthoredUp version 2.2.0, we've changed how we know who you are when you're using the extension. You now need to sign in using your AuthoredUp account, similar to how you sign into the platform.
For most users, this should work seamlessly. If you're signed into the platform (this website), you will automatically be signed into the extension as well.
However, if you're not signed into the platform, you might see a screen like this: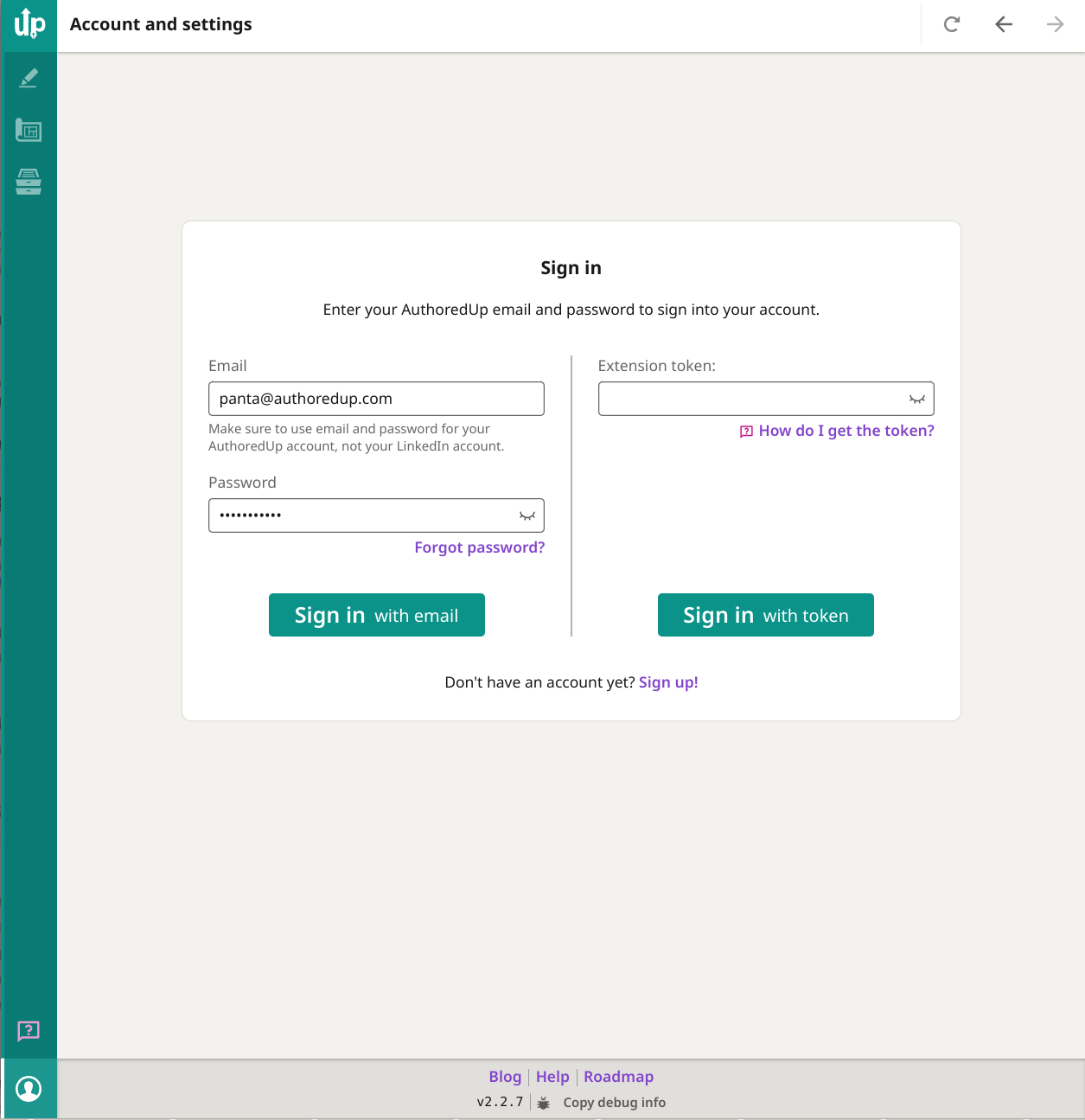 There are two ways to sign in:
Using your AuthoredUp email and password.
Using an extension token you've grabbed from the platform (more info)
Chose whichever method is better for you, click Sign in, and you should be good to go.
Do not create a new account. You will lose access to your drafts and saved posts, also might run into problems discussed below.
I forgot my password
Try going to authoredup.com and signing in. If you have logged in before and saved the password, it should auto-fill your email and password. Then use your browser's password vault (or a 3rd party password manager) to discover what login you used.
If that doesn't help, you can reset your password here: https://authoredup.com/account/request-reset-password
I created a new account, and now it says "Profile already connected"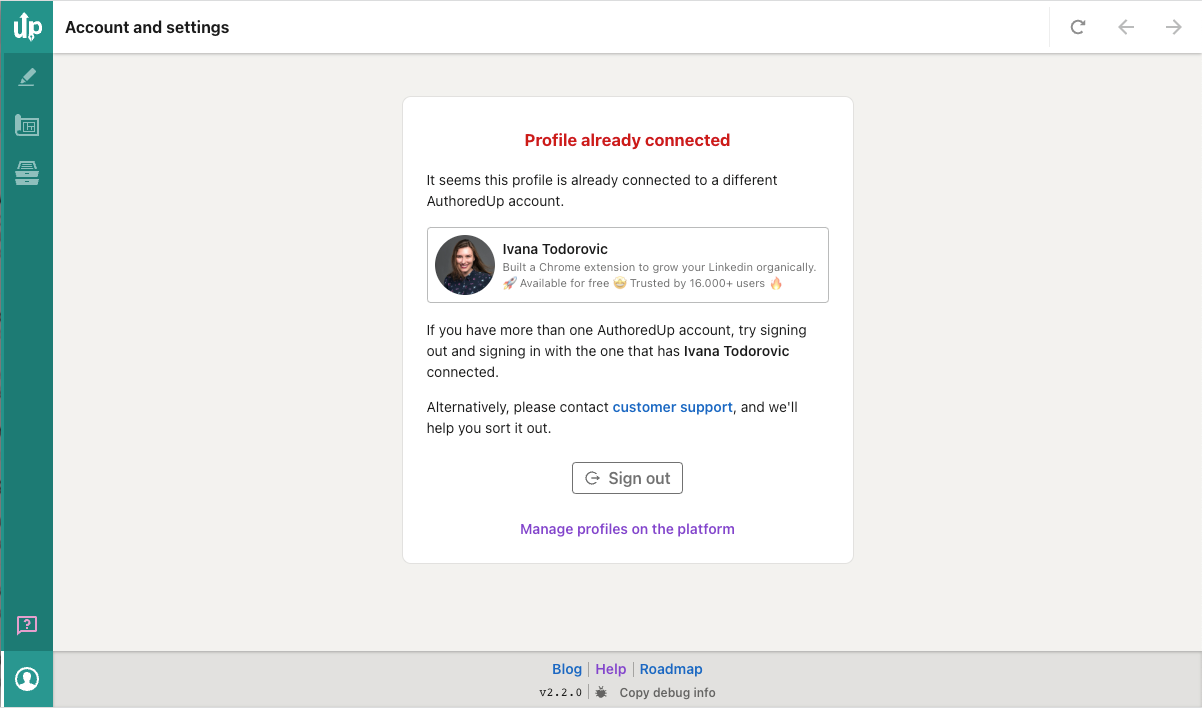 If you see this screen, that just means your original account still has your profile (it's a good thing!)
Just log into your original account using some of the steps mentioned above, and you'll be good to go.
I sign in, but as soon as I do anything, it immediately signs me out again

Your cookie restrictions might be preventing AuthoredUp from functioning. You might want to use the extension token method. For more details and the solution steps, click here.
---
If you fail to log in, can't remember what email you used, or want to use a different email, please contact support, and we'll take care of it.