When we say AuthoredUp is in free beta, it means that you can enjoy all features and benefits of our platform without any limitations during the beta testing phase. You'll also receive all updates for free.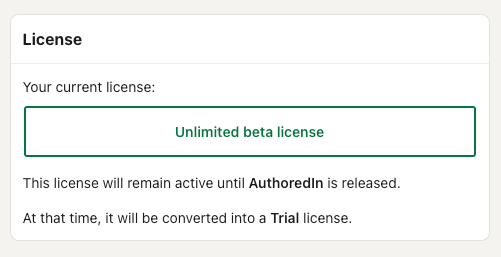 We do plan to introduce a subscription model once we officially launch, but don't worry – as a token of our appreciation for your early support, all our beta users will receive some special perks:
Additional free trial: After we officially launch, you'll get extra time to continue using AuthoredUp for free.
Exclusive discounted pricing: As a beta user, you'll be eligible for a special discounted rate on your subscription.
Grandfathered pricing: Once you subscribe to a specific package at the special discounted rate, we'll lock in that price for you, so your subscription cost won't increase in the future.
Clear communication: We'll keep you informed with multiple notifications about when we plan to start charging for our service, so you'll always be in the know.
We're excited to have you on board during this crucial stage of our development, and we truly appreciate your feedback and support.
Thank you for being part of the AuthoredUp journey! 🌟