You can use the AuthoredUp platform to write posts, create new drafts or edit existing ones.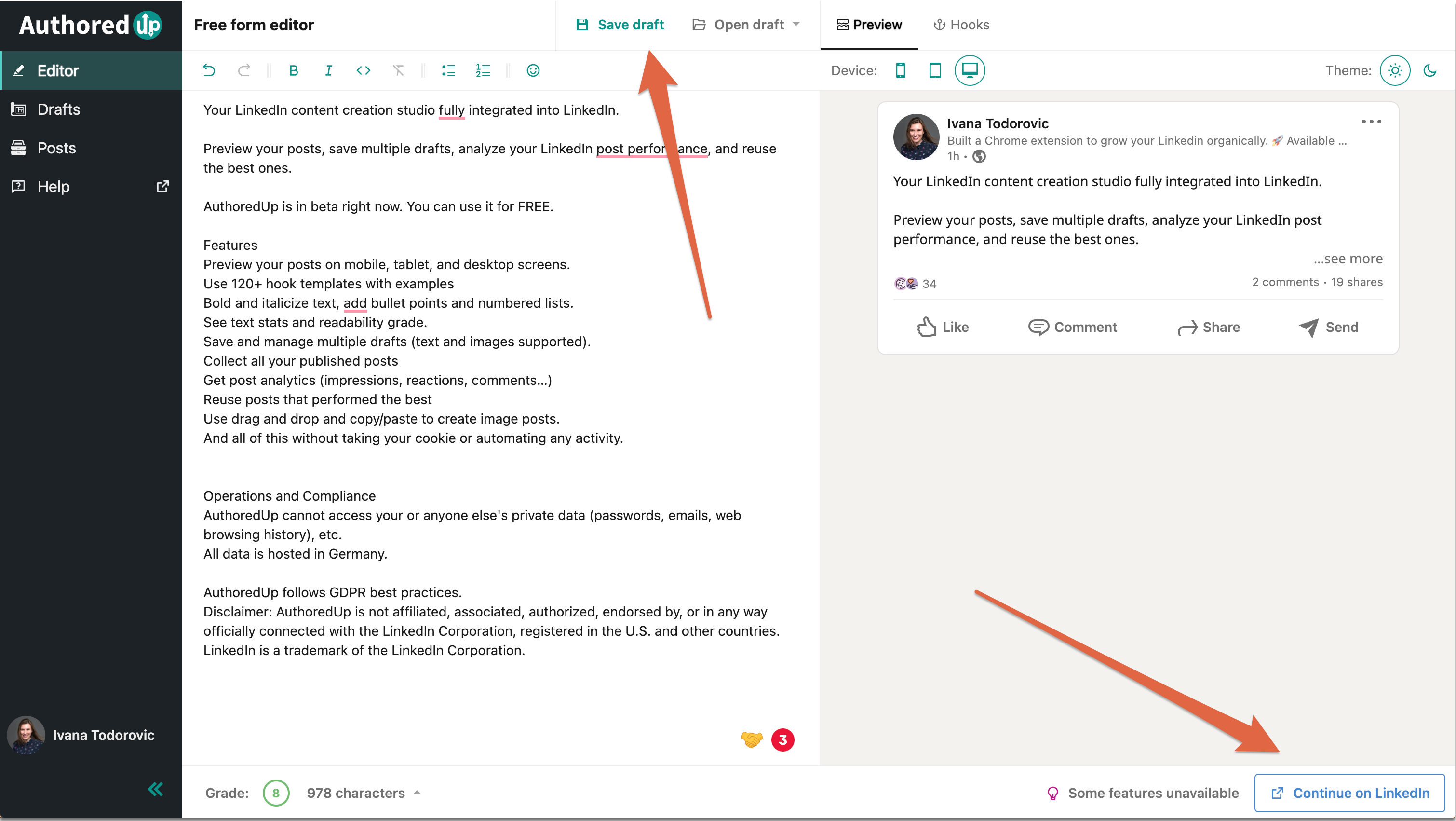 The drafts you create will sync to the ones you see on the extension and vice versa.
However, this editor has some limitations. It is not connected to your Linkedin account, which means you cannot:
Tag people,
see autocomplete for hashtags and suggestions
add attachments
Publish or schedule posts.
If you want to get access to these features, we need a connection to the LinkedIn editor.
By clicking on the button Continue on LinkedIn, we will open an AuthoredUp extension (in blue mode), and you'll get full access to all features.
This editor also works for writing other text for LinkedIn, like:
Bio,
about me section,
messages,
comments.
Just make sure to copy the text back to Linkedin.