To add attachments to your LinkedIn post, you must be in blue mode (the one that is started when you click "Start a post" on LinkedIn or from the AuthoredUp green mode).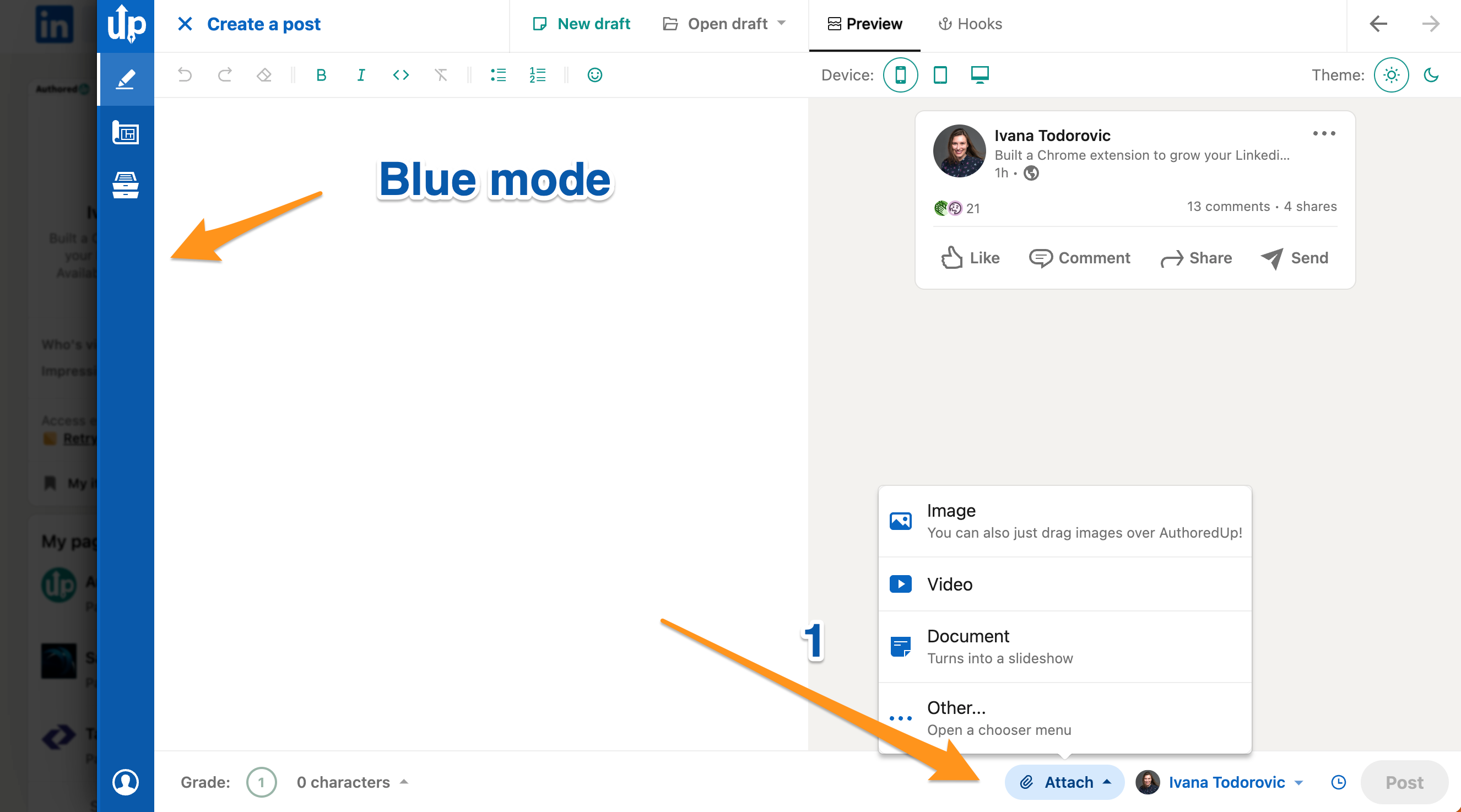 You can choose whether you want to add Imagem, Video, or Document.
And if you want to add Poll, Event, Celebration, etc. Click on Other. This will pop up: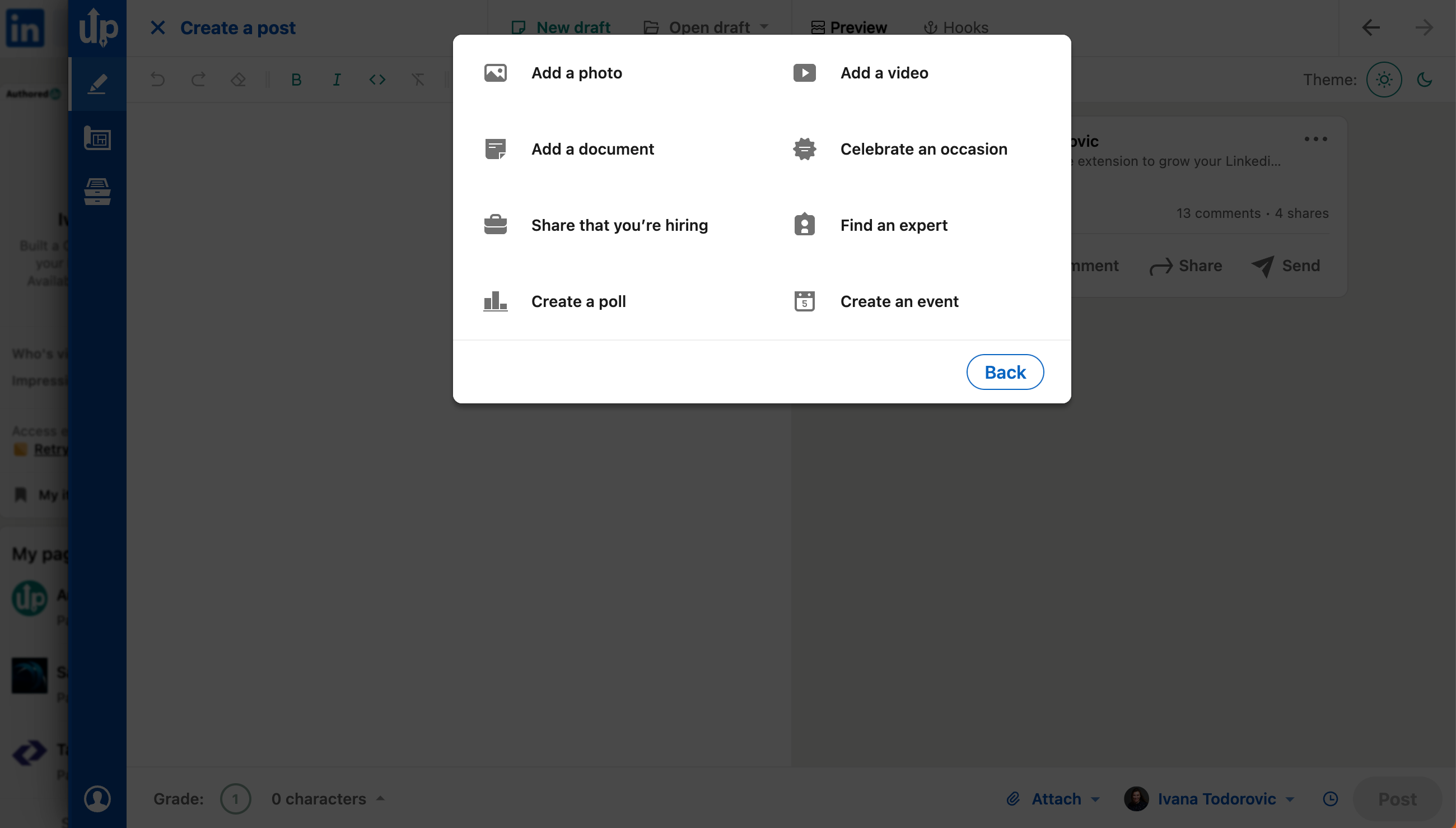 And you can choose from the menu.
------
If you start AuthoredUp from the right side and you see a Green mode like this: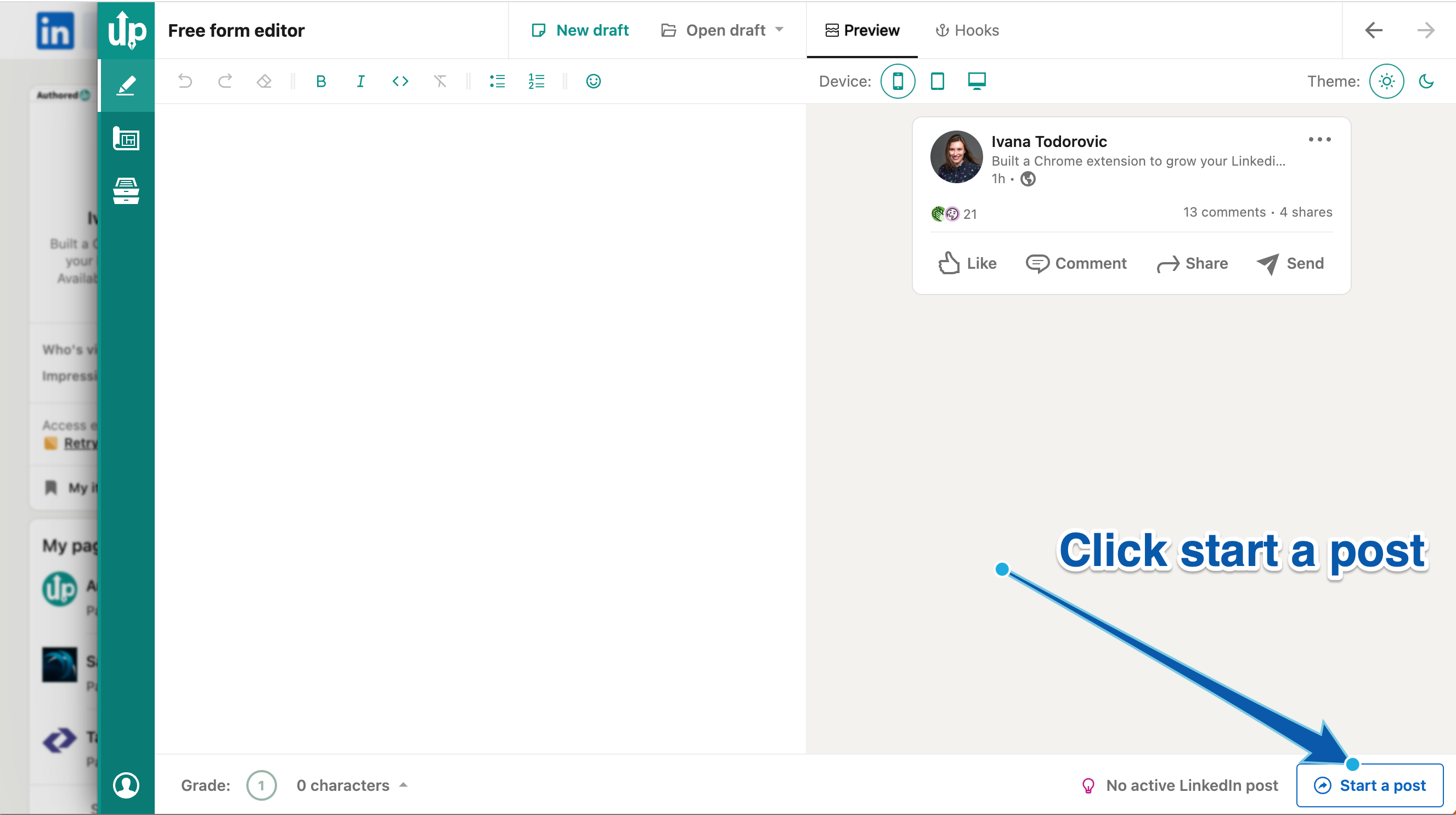 Click Start a post, and the "Blue mode" will be activated.